When it comes to shaping your eyebrows, it's not just about choosing the right brow shape for your face, it's making sure that you have a brow shaping tool that really gets to the root of the problem - plucking your eyebrows! We've seen some eyebrow trends over the years from super thin to super thick, fluffy to shaped, and everything in between. Sometimes it's hard to know where to start but whether it's shaping your brows or just a little brow maintenance, having the right brow shaping tools and kit is key.
We've got to admit, we're our own biggest fan when it comes to tweezers and our team favourite, the award-winning Classic Slant Tweezer. The stainless steel finish is perfect for brow techs and beauty salons for sterilising, but we have a wide range of colourful, metallic and patterned slant tweezers to suit any style.
The thing we love best about Tweezerman tweezers? It has to be the grip and we're not alone in loving the superior and innovative tip, which grabs every hair, every time...
… but what makes it great?
Well, for starters, our Slant Tweezer is famous for its precision with perfectly aligned, hand-filed 25° tips to expertly shape your brows. The angle of the tweezer tip is filed to match the angle of the brow bone, which means they close evenly and firmly to remove hair from the root (even fine hairs) without breaking the hair too. Don't just take our word for it - here's what some of our customers and industry professionals have to say about our Slant Tweezers…
Pauline Briscoe, MUA
"I use the regular size slanted tweezers on my clients. I work with a lot of clients of colour and I find that their brow hairs are slightly on the coarser side and Tweezerman tweezers actually work in pulling the hairs out effectively unlike many other brands!" ~ read Pauline's Pro Picks.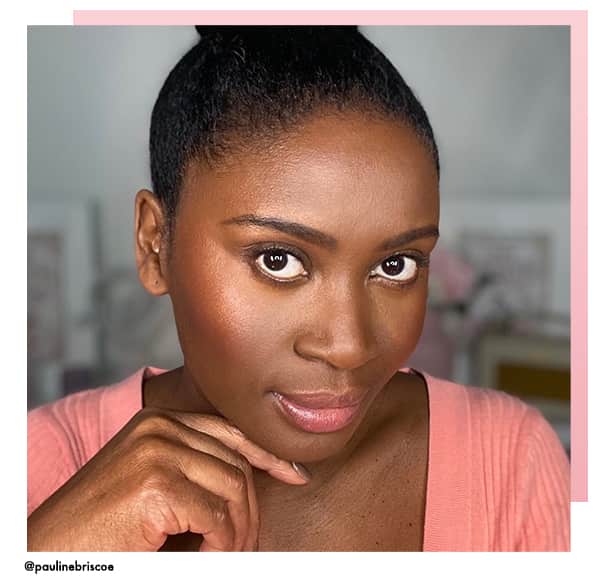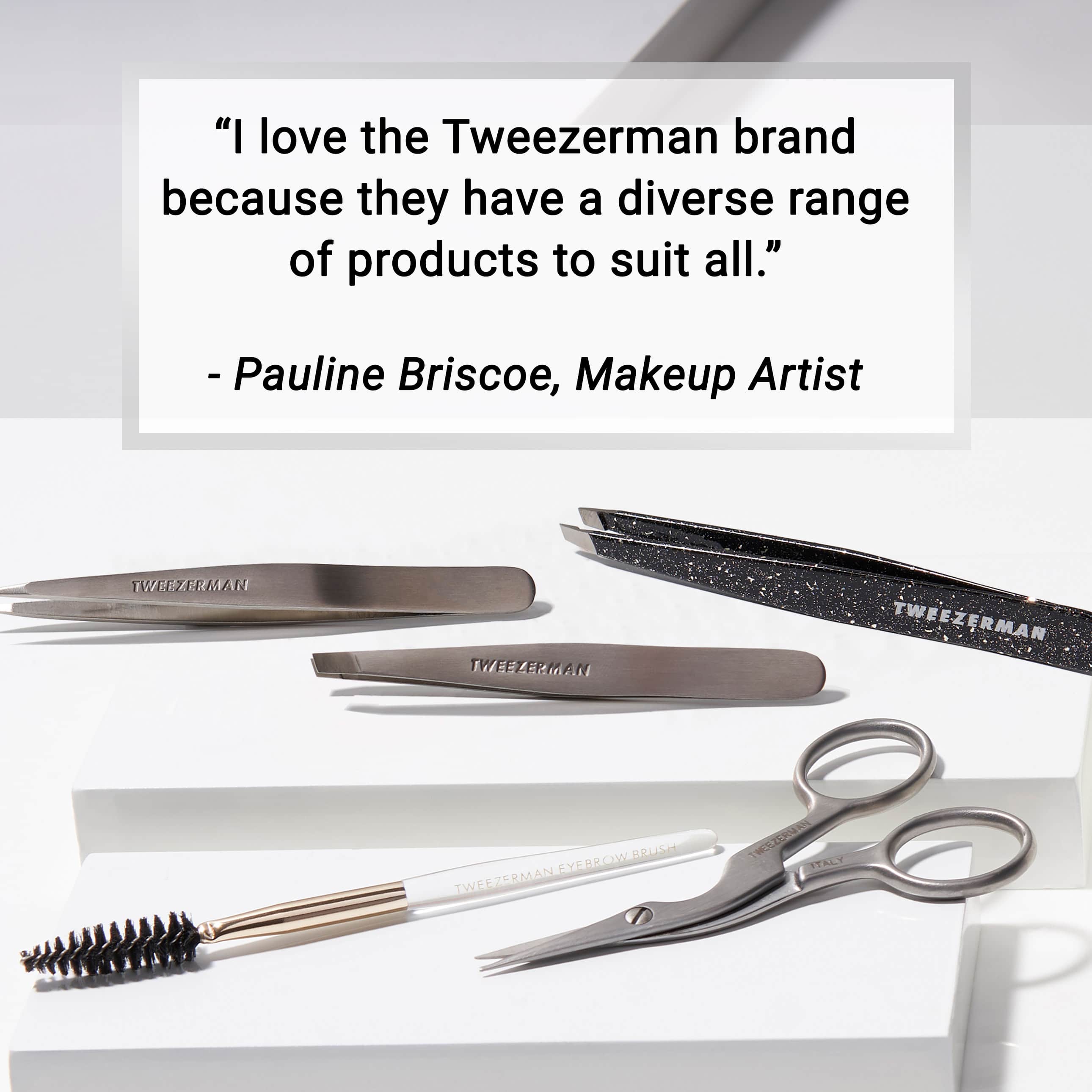 Jenni Draper, Award-Winning Nail & Beauty Therapist
"I have been in the beauty industry for 20 years now and I can honestly say that from day 1 I have always used Tweezerman. They were the first tweezers I bought way back then (I still have the same ones!) and I continue to do so now, I always recommend them to my clients." ~ read Jenni's Pro Picks.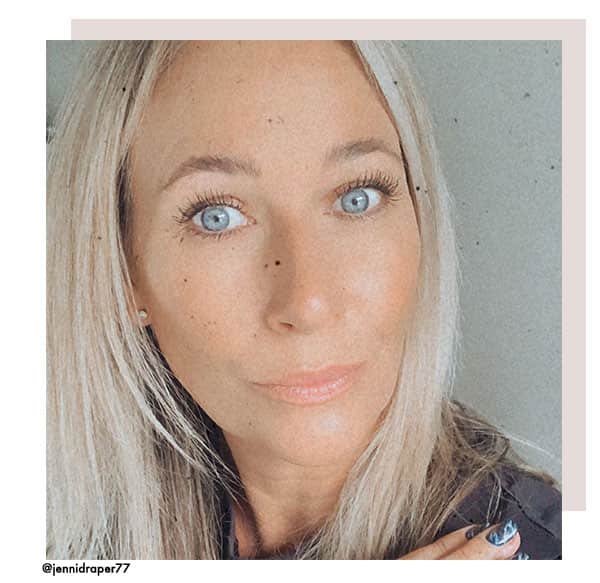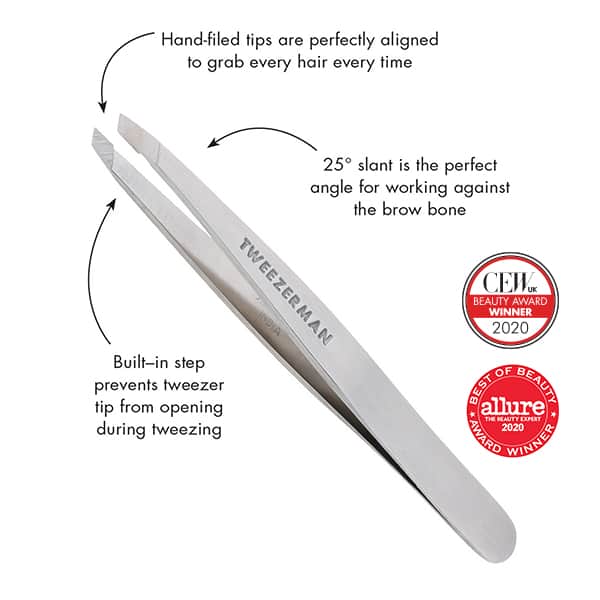 Classic Slant Tweezer Customer Review
"I have used Tweezerman tweezers for years, they are the ONLY make that gets to grip with the hairs, absolutely brilliant. Don't waste your money on an idea of cheap tweezers."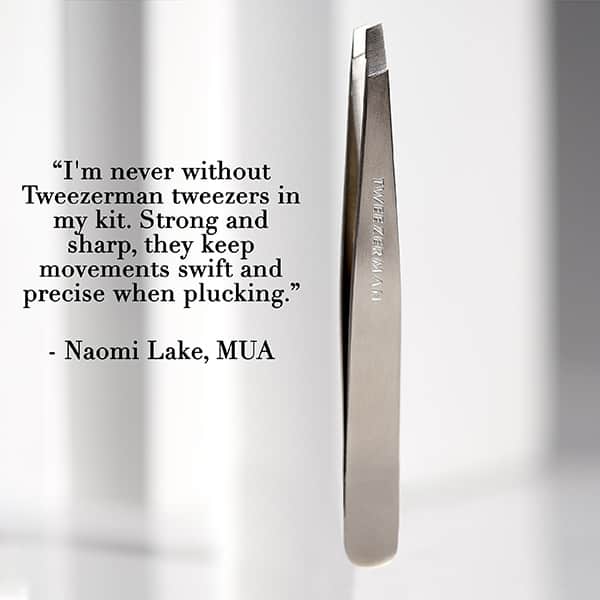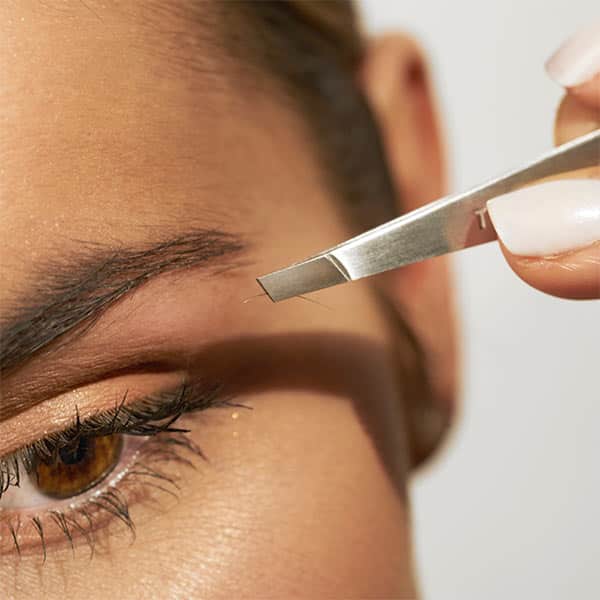 Lisa Caldognetto, MUA
"I have been using Tweezerman since I started plucking my brows in the '90s! Thankfully I didn't do too many and have something to still pluck. Nothing ever beats their precision and their ongoing service with the free sharpening." ~ read Lisa's Pro Picks.
G.E.A.R. Slant Tweezer Customer Review
"Perfect soft-grip firm grab every time allowing you to tug off and clean up with these. No unwanted hairs remain or cut, just a perfect grab."
Classic Slant Tweezer awards
Our Classic Slant Tweezer with a stainless steel finish is our award-winning tweezer, which is famous for its precision. It's perfectly, hand-filed tips are used to expertly shape your brows or pluck out those stray, fine hairs without breaking the hair from the root.
Winner of Allure 'Best of Beauty' award every year since 2001, the Classic Slant Tweezer has also a CEW Winner from 2018 and 2019 and a Woman&Home award winner in 2020. It's fair to say that it's a popular beauty tool amongst professionals and enthusiasts alike!
How to shape eyebrows
Step one
Start by opening pores using a warm washcloth (not too hot or it can cause redness!) This will help get your hair ready for removal and it will also reduce pain.
Step two
Hold the Slant Tweezer using your thumb and index fingers near the middle of the Tweezer body for maximum control. After locating the unwanted hair, grab the Tweezer tips slanted at a 25° angle (against the brow bone) and squeeze down on the body of the Tweezer, pulling
in the direction of hair growth. This will remove the hair from the root.
Step three
Continue until you have removed all unwanted and stray hairs.
Step four
Brush brows up using a spoolie to determine which hairs need trimming. Then use the precision tips of the brow shaping scissors to isolate and gently lift hair to be cut. Always cut
one hair at a time and repeat brushing the hair with the spoolie for shape. Brow shaping scissors for eyebrow trimming
Our brow scissors have ultra-thin blades which are custom-designed to trim brow hair. Their uniquely contoured body allows for comfortable handling and expert trimming and shaping of
brows. The precision tips ensure you're only trimming unwanted hair.