Lighted mirrors were made to level-up your makeup and beauty routines! Bad lighting can make or break the look you're trying to achieve, as lighting changes outside and in throughout the day - a lighted mirror and magnifying mirror can really make a difference in keeping your makeup flawless and catching those pesky, stray hairs.
Tweezermate 10x Lighted Mirror

As seen on This Morning with Sarah Jossel, the Tweezemate 10x Lighted Mirror is the perfect magnifying mirror for at-home hair removal. Whether that's getting in close on your brow line to shape your arch or to pluck hairs from the chin, the lighted magnifying mirror combined with our Tweezerman Slant Tweezers means you'll never miss a hair again.

Optically correct and clear from edge to edge with no distortion, this mirror is perfect for tweezing, contact lenses and makeup application. Suction cups slide out so they can attach to any clean, smooth surface and hold the mirror in place for handsfree routines.

This magnifying mirror is also available with 12x magnification and no light.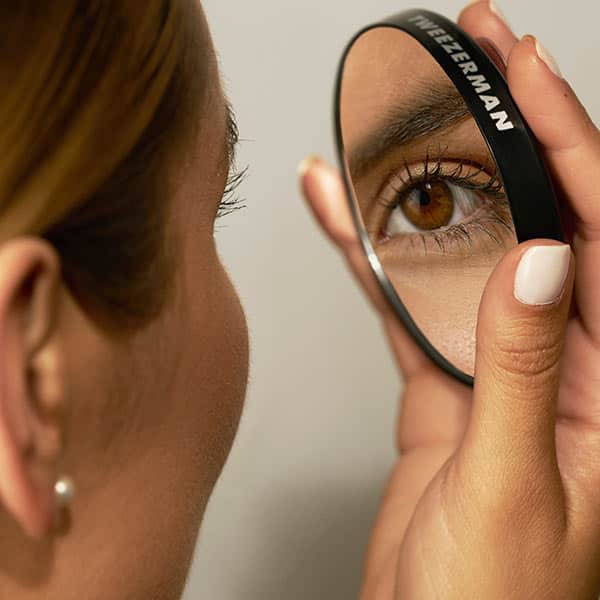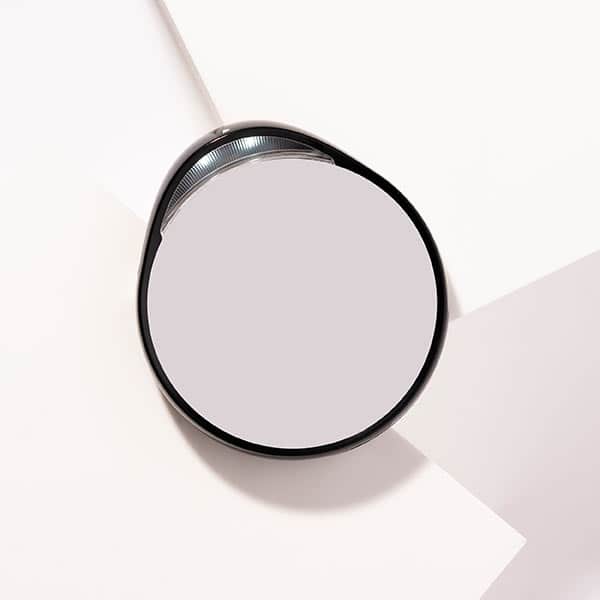 LED 15x Mini Mirror

This mini LED lighted mirror has 15x magnification and is perfect for on the go touchups. The magnifying mirror is clear from edge to edge with no distortion and the LED light makes for bright, even lighting to ensure easy application of makeup, tweezing and changing contact lenses.

It's easy on/off switch can be activated whilst the mirror is mounted using its suction cups to attach to any smooth, clean surface. Its handy lock button stops the mirror's light from coming on when not in use to preserve the battery.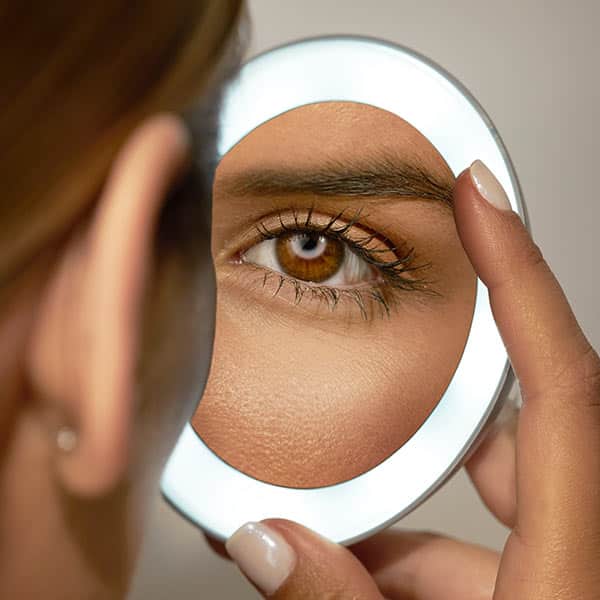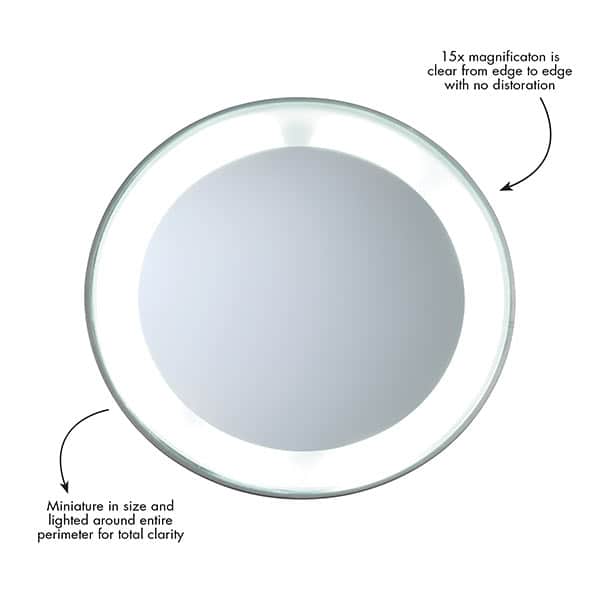 Adjustable Lighted Mirror

The Adjustable Lighted Mirror is uniquely designed with three different light settings. You can see how you look in daylight, evening light and indoor light with the simple switch between the three settings.

This mirror with light makes lash and makeup application effortless, as well as makeup touches throughout the day from work to evening and going out with the girls. Compact and light enough to keep in your handbag, the Adjustable Lighted Mirror has a handy fold-out stand for makeup application on the go.

Pair with our award winning Classic Slant Tweezer and Classic Lash Curlers for an effortlessly natural beauty look.
Rose Gold Mini Slant & 10x Mirror Duo

This giftable Rose Gold Mini Slant Tweezer & 10x Mirror set features our famous, precision Mini Slant Tweezer in a stylish Rose Gold finish. Paired with our top selling 10x Magnifying Mirror in a matching rose gold hue, the magnifying mirror is optically correct and distortion-free. Its suction cups attach to vanity mirrors or other clean, smooth surfaces for convenient, hands-free use too!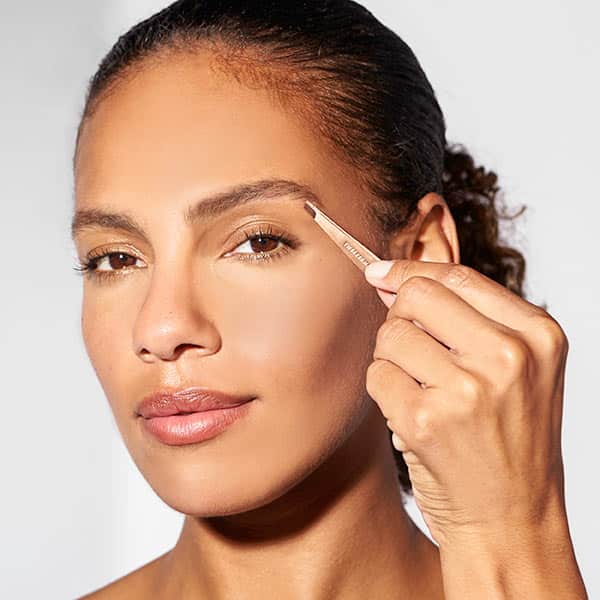 Why choose LED lighted mirrors?

LED lights are the closest alternative available to natural sunlight and that makes them ideal for makeup application and noticing any stray hairs around the brow line, upper lip and chin.

How do I choose a mirror for makeup application?

It's important to think about how you'll use your mirror and where you'll place it. Most of our mirrors come with suction cups or their own foldable stand. Deciding on what kind of magnification you'd like for your mirror is also important, for instance, a stronger magnification if you're applying individual lashes or plucking finer hairs.

Not quite what you're looking for? Shop our range of Beauty Tools.