How to Get A Natural Makeup Look For Valentine's Day
Natural makeup, totally nude and the barely there glow are some of the biggest beauty trends for 2020 and Valentine's Day. Sometimes less is more but we all know that getting that "no-makeup" look with a natural glow is one of the hardest to achieve. It's a favourite amongst our Beauty Experts and Professional MUA's, especially when it comes to a soft and pretty, yet minimal makeup look for Valentine's Day.
We asked some of our Beauty Experts to pick out their favourite Tweezerman Beauty Tools to achieve natural makeup; from Tweezerman Tweezers, the Precision Folding Razor and the Folding iLashcomb, these Beauty Tools are sure to make minimal makeup flawless.
Glowing and smooth base
It's all about the base with natural makeup looks and making sure skin is smooth and primed ready for makeup application.
Favourite Beauty Tools for Flawless Complexions
There's nothing more annoying than being faced with a whitehead when you're looking for a flawless complexion beneath the soft glow of foundation and a little highlight. The No-Slip Skincare Tool safely and gently removes blackheads and whiteheads with its dual-sided hoops to extract build-up from pores without scarring or irritating the skin.
Complexion Cleansing Brush
The Complexion Cleansing Brush has superfine, soft bristles that are incredibly kind to the skin as they work to clean deep into pores and remove impurities with gentle exfoliation. When combined with your favourite cleansing face wash, it'll leave your skin feeling cleansed, super smooth to the touch and glowing even before you apply any moisturiser.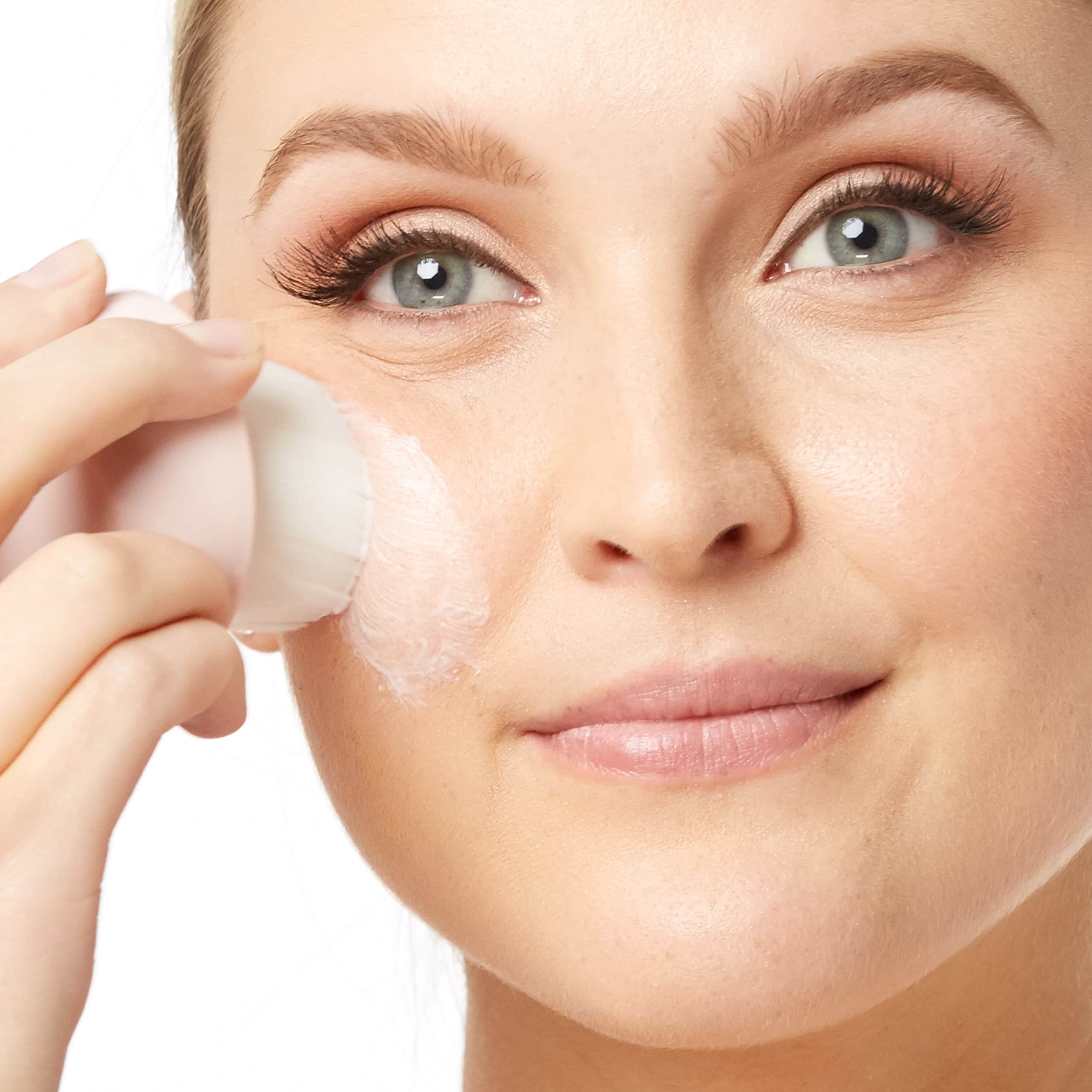 ---
Precision Folding Razor
Facial hair shaving isn't for everyone and it's completely down to personal preference. The Precision Folding Razor has a dual-sided blade that can be worked in short strokes, gently across the skin to remove peach fuzz from areas such as the cheeks, upper lip and chin. Many professionals and beauty enthusiasts alike turn to facial hair removal using a facial razor because it leaves a smooth surface. That means that makeup doesn't cake in facial hair and applies smoothly to the skin. It's great for skincare products penetrating deeper into the skin too!
---
Natural makeup application
The right Beauty Tool for the job can make such a difference when applying makeup and for flawless complexions and lash lifts.
Bbuddy Blender & Lil' Buddies Combo
For that natural and flawless look, the Bbuddy Blender was specially designed to precisely apply liquid and cream foundations, concealers, bb and cc creams. Its rounded and flat surfaces effortlessly work to blend larger areas with a tapered tip for corners and edging. When teamed up with the Lil' Buddies, the miniature beauty blenders can be used in a stippling motion for makeup application across the eyes, nose and the delicate line of the brow. Always wet blender sponges before use to evenly apply makeup to the skin for a natural finish.
Classic Slant Tweezer
The Award Winning Classic Slant Tweezer is famous for its precision and grabs every hair, every time. Easily pluck those stray brow hairs that aren't quite sitting in place with a feathery brow. Tweezerman Tweezers also come in a range of different enamel and metal finishes if you're looking for something a little different.
---
Rose Gold Classic Curler
The Classic Lash Curler was designed to suit any eye shape and give lashes a natural lift without creasing to offer a natural curl. Use the Rose Gold Classic Curler before mascara application to shape the lashes and open the eyes, for extra full and fluttery lashes.
---
Folding iLashcomb
Recently featured by the Queen of natural makeup looks, Rosie Huntington-Whiteley, The Folding iLashcomb is a fine toothed comb that separates lashes after applying mascara. The comb works out any clumps and leaves lashes brilliantly separated and full.
---
Browmousse
Keep tweezed and brushed brows in place with Browmousse. Its lightweight and clear flake free formula can be used on any coloured brow. Its long-lasting hold will keep brows perfectly featured or on-point without stiffness, stickiness or flaking.
---
On the go touch-ups
These super cute mini versions of our Award Winning Beauty Tools is the perfect Brow Rescue Kit to slip into your bag for Valentine's Day. The set includes a Mini Slant Tweezer, Mini Brow Brush, Mini Browmousse and a Mini Eyenhance highlight pencil to add a little flow along the browline in a universally flattering shade.
Mini Brow Rescue Kit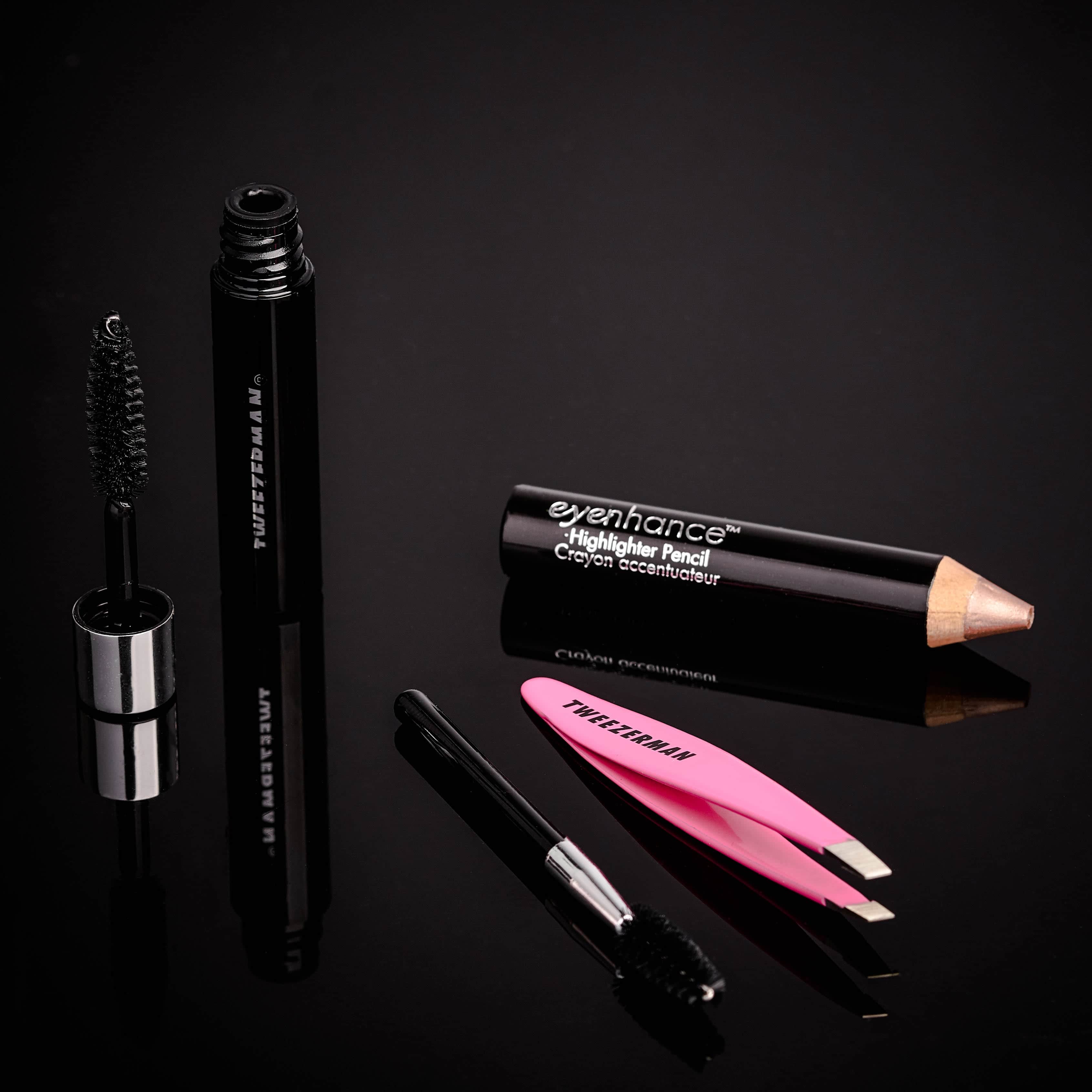 ---
Not quite the tools you're looking for? Browse more Beauty Tools by Tweezerman for Valentine's Day looks.