How To Keep Feet Soft This Winter
It's fair to say that feet can often go overlooked during the autumn and winter months when we pack away our summer sandals and don't see pedicures as such an essential part of our routines. That doesn't mean we can't still care for our feet when they're tucked away in boots for the foreseeable future!
Keeping your feet soft can be a part of your beauty rituals and will leave you feeling relaxed and refreshed after, too.
Here are our top tips for keeping feet happy and soft this winter
Relax and unwind
Is there anything better than coming home after a long day in the winter, nursing a hot drink and snuggling up on the sofa? Our feet can get so cold during the day it's sometimes hard to warm them up and an extra pair of socks doesn't always do the trick. Why not give your feet a warm soak with essential oils and give them a gentle scrub with a thermal exfoliator.
When it comes to exfoliation, we love to use the Tweezerman Sole Smoother Anti-Bacterial Callus Stone, which has been infused with silver to provide protection from bacteria and germs. The premium quality Sole Smoother Antibacterial Callus Stone is fully waterproof and has an ergonomic handle for comfort whilst in use, so you can soak in the bath or bathe in the shower, and give your heels some TLC.
Key benefits of the Sole Smoother Anti-Bacterial Callus Stone
High quality Sole Smoother is ergonomic and durable allowing effective removal of calluses.
Durable and long lasting ceramic stone and plastic handle infused with silver for enhanced hygiene.
The fully waterproof design can be used in the shower or bath.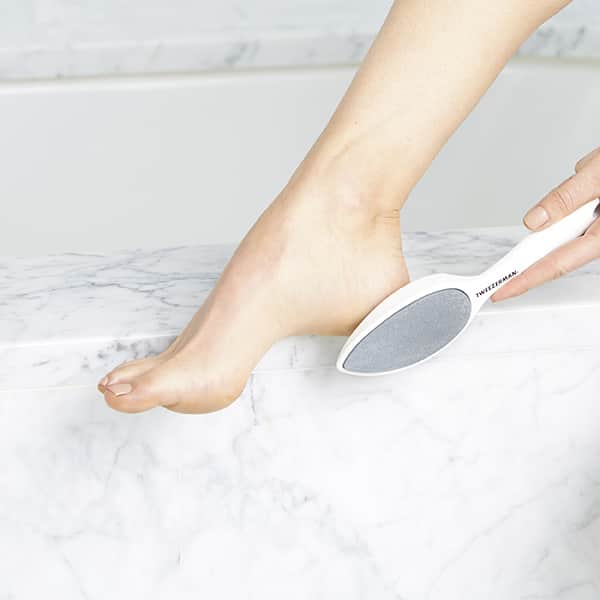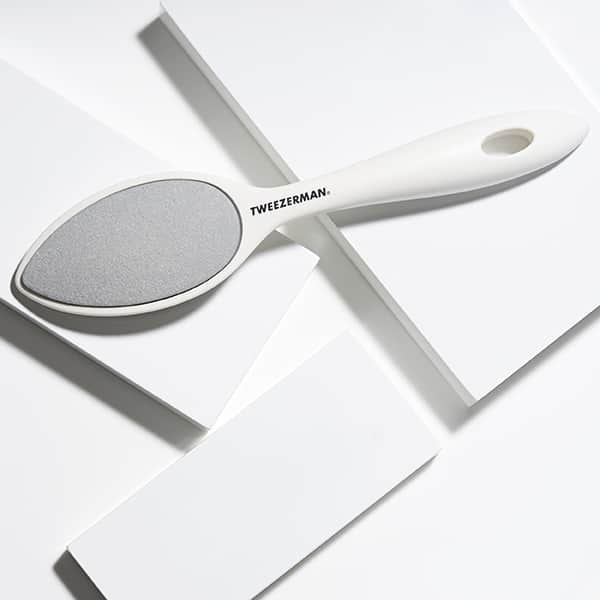 If you're not a fan of pumice stones, the Safety Slide Callus Shaver with Rasp effectively removes and smooths calluses with gentle pressure.
Use to smooth and remove calluses on the balls and heels of feet, as well as hard patches on the bottom of toes. The Callus Shaver & Rasp is designed to glide across the skin to gently remove dead skin.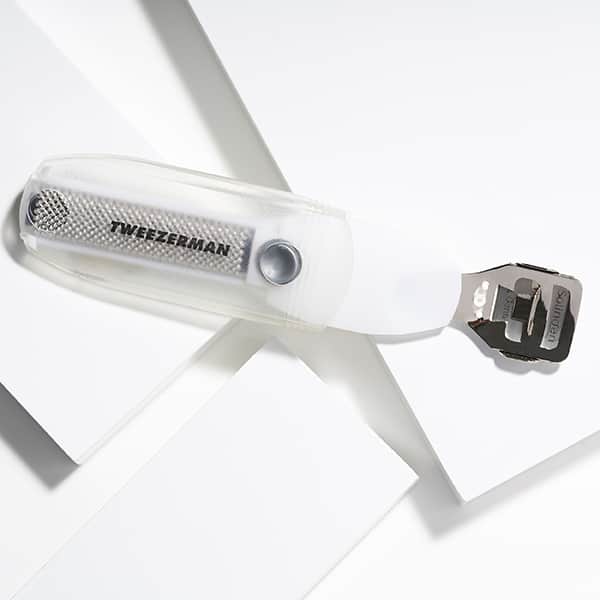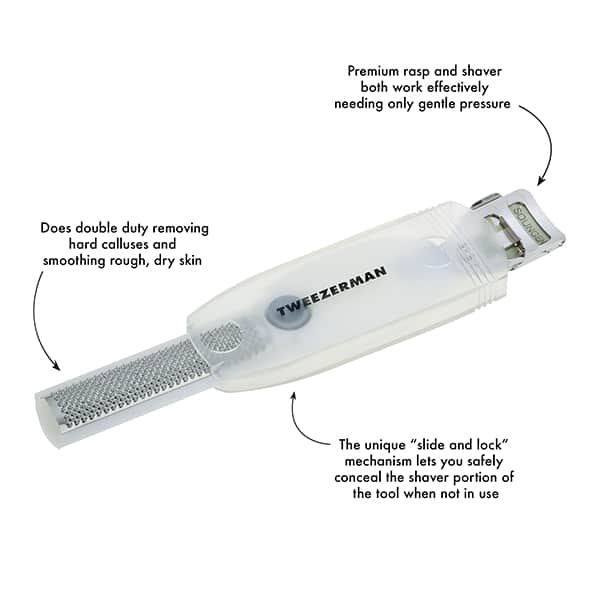 Exercise your feet regularly
Making sure that you regularly exercise your feet can do wonders for circulation and keeping your feet warmer too! Just think about reflexology! A few great exercises for your feet are rolling a ball along the floor with your foot (back and forth), short strokes up and down the arch of your foot from heel to toe and rolling ankles, as well as flexing toes to spread them out.
Keep your toenails trim and happy
We don't always see the need to get a pedicure during the winter when we don't have our feet out as often. Thick, wooly socks anyone? However, when we're wearing boots more often, the hard, rounded toe of a boot can often put pressure on your toes (and toenails!) Make sure you keep them trim with a toenail clipper or nail scissors to stop any breakages or bacterial infections.
Our G.E.A.R Precision Grip Toenail Clipper has straight blades to cleanly cut toenails and avoid splitting, with a textured handle that maximises comfort and grip for precision. It also features a case, which catches clippings and easily slides off to empty after.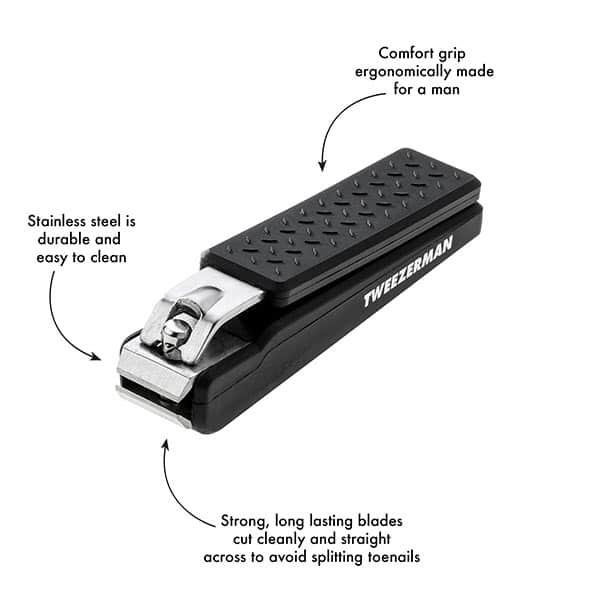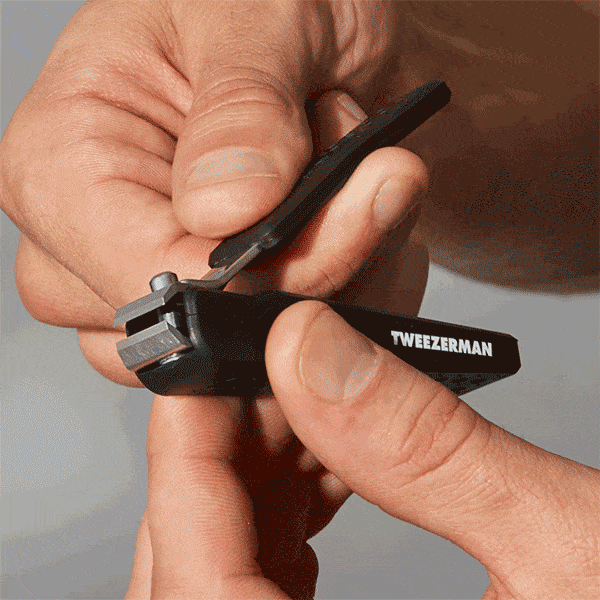 The award-winning Pushy and Nail Cleaner can also be used to push cuticles back and clean under nails as part of your at-home pedicure.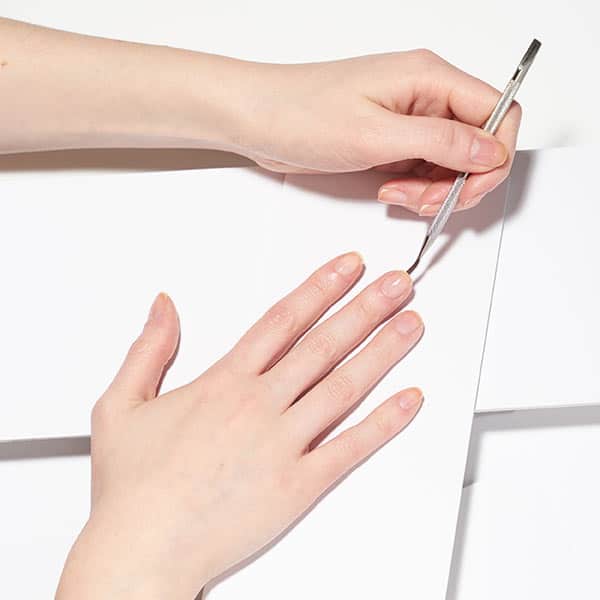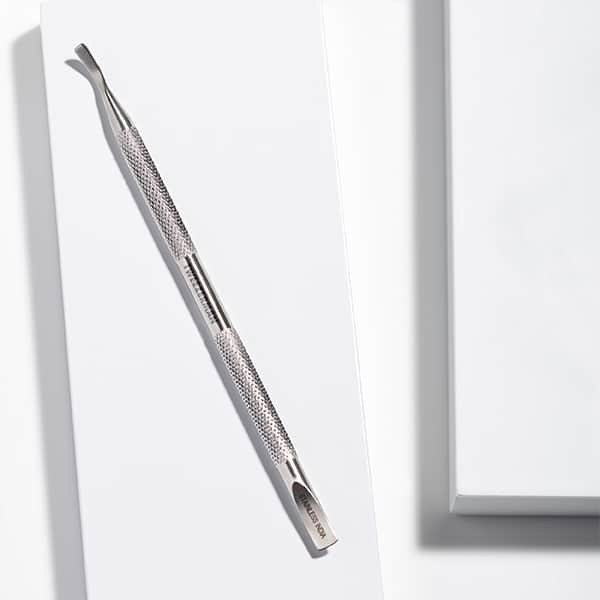 Moisturise your feet!
Your feet are constantly going between being warm and cold in different environments during the winter. Make sure you're keeping them well hydrated so the skin doesn't dry or crack. We'd recommend a refreshing peppermint scent to leave your feet feeling nice and tingly after, too.
Generally, make sure you have plenty of room in your boots for wiggling your feet and toes to avoid callus forming. Not found the pedicure tools you were looking for? Browse our range of Manicure and Pedicure tools.