In celebration of 40 years of Tweezerman setting the highest standards in quality, reliability, innovation and service with every Beauty Tool sold worldwide, we've designed our Special Edition Anniversary Slant Tweezer, in a stylish glitter black finish for that out-out glam at home.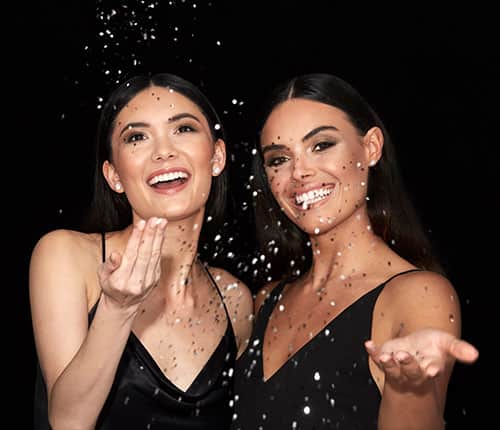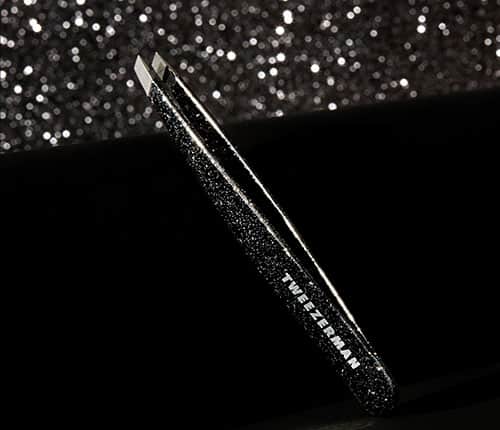 As Allure's Best of Beauty award-winner since 2001, the Slant Tweezer is famed for its precision. Featuring perfectly aligned, hand-filed tips that grab every hair, every time. The Slant Tweezer is a must-have beauty tool to add to anyone's makeup kit and collection, and the limited edition Anniversary Slant Tweezer adds glamour to each and every beauty routine at home.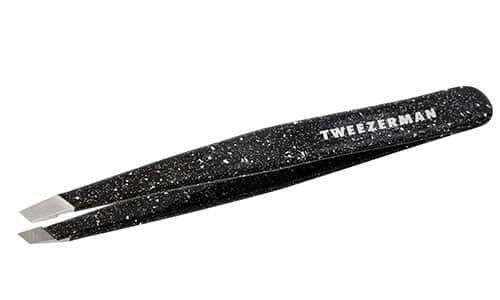 The Tweezerman Glitter Anniversary Slant Tweezer benefits:
Professional-quality, 25-degree slant tip tweezers provide the perfect angle for working against the brow bone

Gorgeous enamel finish with black and silver glitter effect

Perfectly aligned, hand-filed tips close evenly and firmly to remove hair from the root

Superior calibrated tension for comfort, control and true precision

Allure 'Best of Beauty' winner every year since 2001

This product is not tested on animals

Easily cleaned after each use with an alcohol wipe or peroxide (These tweezers cannot be sanitized in an autoclave or barbicide)
Perfectly aligned tips
At Tweezerman, one of our core principles is quality and that's why all of our Slant Tweezers are hand-filed to ensure they're at an optimum 25 degrees for gripping hair, with perfectly aligned tips when closed. What does that mean for you? That our Slant Tweezers grab the hair every single time, no matter how fine. Its equal alignment means that you can use either edge of the slant.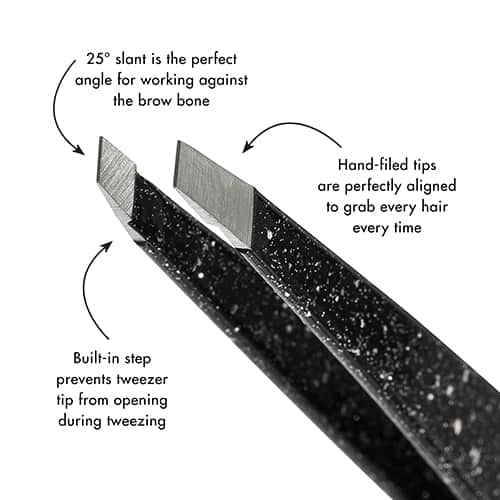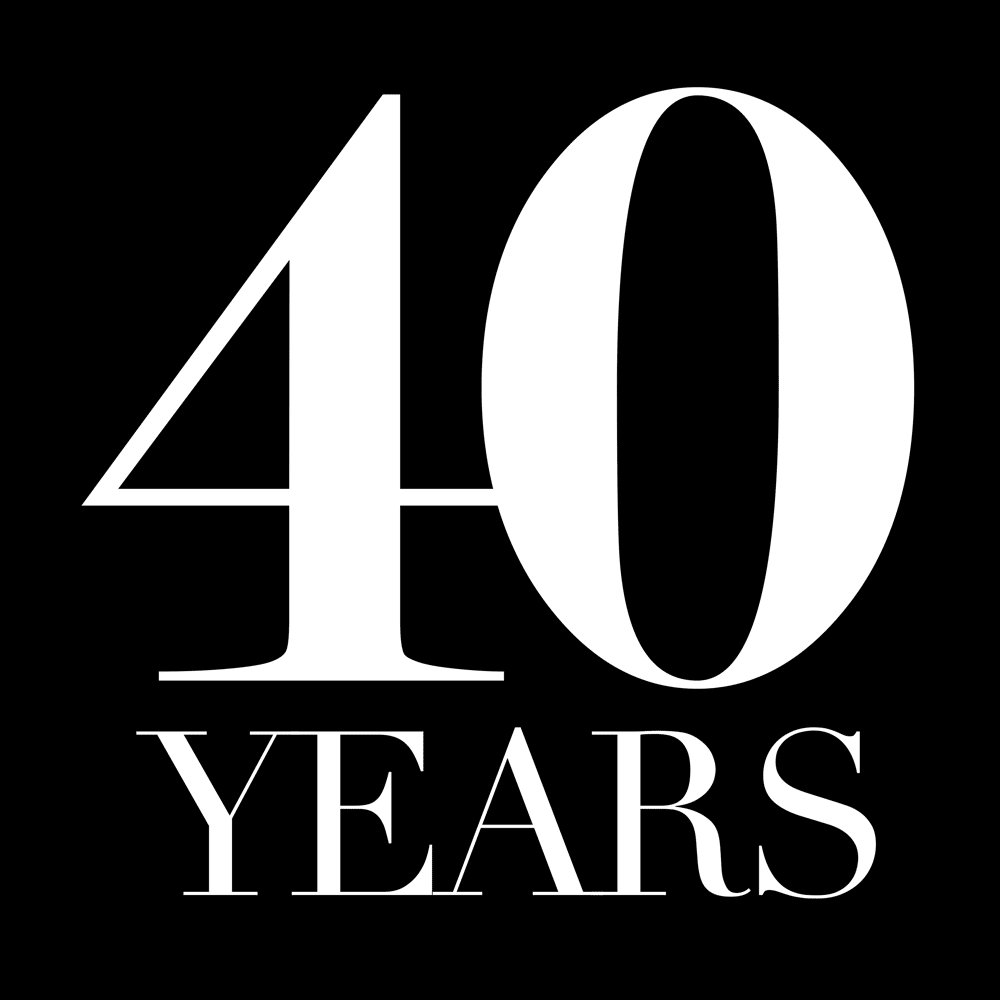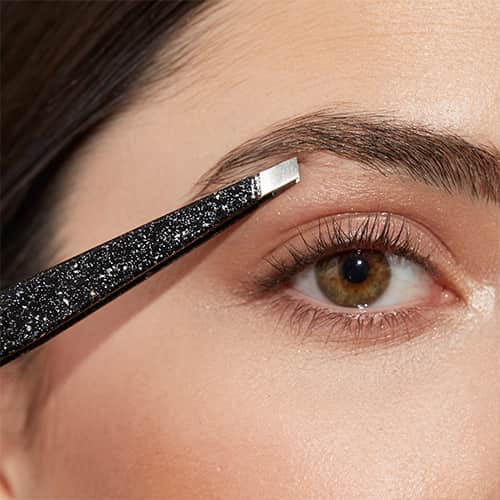 How to use a Slant Tweezer
Start by opening pores by using a warm washcloth (not too hot or it can cause redness!) This will help prepare the hair ready for removal and reduce pain from plucking.

Hold the Slant Tweezer using your thumb and index fingers near the middle of the Tweezer body for maximum control and precision.

Locate the unwanted hair, grip with the Tweezer tips slanted at a 25-degree angle, and squeeze down on the body of the Tweezer, pulling in the direction of hair growth. This will remove the hair from the root.

Continue until you have removed all unwanted hair.

Clean after each use with an alcohol wipe or peroxide.

Why choose a Slant Tweezer?
Slant Tweezers are a great all-rounder and due to their different edges, it allows for options when it comes to plucking and styling your brows. Its flat edge will catch fine, stray hairs around and below the brow when pressed parallel to the skin. Whereas a Slant Tweezers pointed tip works perfectly for plucking individual hairs for shaping with precision and not accidentally pulling out an imperative hair to your sculpted brows.
The sharper hand-filed tips allow for stray hairs to be caught more efficiently and with its calibrated tension, it doesn't leave your hand cramping after or during use. And they're not just for brows! They work perfectly for plucking thicker chin hairs without breaking the hair when pulling and can even catch those hairs that barely stick out from the skin.
---
Celebrating 40 Years of Tweezerman Beauty Tools