Fancy shaking things up a little and swapping out your usual Easter egg this year for a non-chocolate Easter gift, for you or someone else? We treat ourselves to beauty advent calendars at Christmas so why not indulge in something a little extra special from the Easter Bunny too? We've put together our favourite luxury gifts from Tweezerman that can be enjoyed without breaking the bank and at a comfortable budget for Easter gifts.
Vintage Floral Blue & Vintage Floral Yellow Mini Slant Tweezers

Desperate for some sunshine and summer to begin? Same. We love the Vintage Floral pattern of these yellow and blue Mini Slant Tweezers. Relive retro summers and keep a travel-sized tweezer in your bag or makeup bag and sacrifice none of the precision our Full Size Slant Tweezers offer. These Mini Slant Tweezers feature perfectly aligned, hand-filed tips that grab every hair, every time. Perfect for shaping and achieving those summer-ready, fluffy boy brows.

Our Vintage Floral Yellow Mini Slant Tweezer is an online exclusive so don't miss out on this limited edition treat to add to your patterned Tweezerman Tweezer collection.
Neon Hot Filemates

Awarded an Independent Indy Best for 2021 in their '8 Best Nail Files For Manicures At Home' feature, these thick, cushioned nail files are perfect for natural and acrylic nails. A traditional dual-sided emery board but with super summer vibes in two-tone neon. If you're looking to treat your nails to a little TLC before the salons open, our high-quality professional nail files are for expert nail shaping and filing. Treat yourself this Easter to at home nail care tools that last with our Neon Hot Filemates.
Classic Lash Curler

A little more expensive than your usual Easter egg but our best-selling Classic Lash Curler gives your natural lashes a dramatically beautiful curl. Whether you're a beginner or expert, this lash curler is easy to use and is a must-have in your makeup bag.
Awarded an Independent Indy Best in 2020, the Independent said:
"If we could design the perfect lash curler, this would be it." Doesn't get much better than that! The Independent added, "Curved subtly enough to reach even the tiniest of corner lashes, it grips super close to the root and doesn't catch the delicate skin of your eyelid."
Perfect for creating that wide-awake and lifted look of the lashes, the Classic Lash curler comes with 3 replacement pads made from thick, rounded silicone. These pads are hypoallergenic and won't crimp or stick to lashes, unlike runner pads that can cause irritation. Add a little extra elegance with our Classic Lash Curler in a rose gold finish.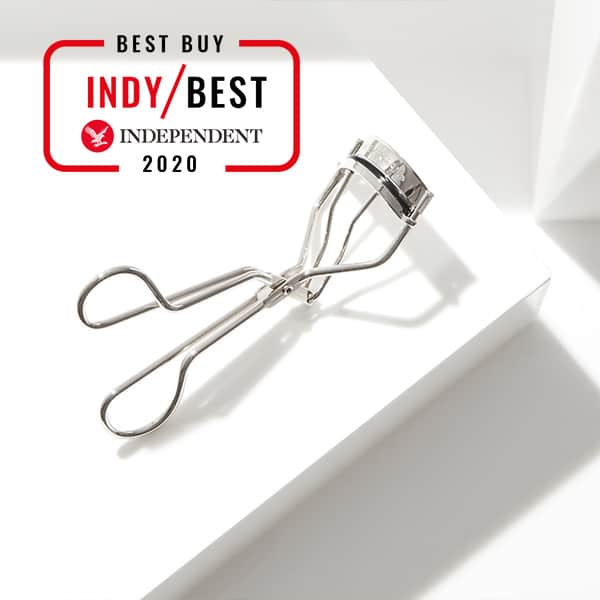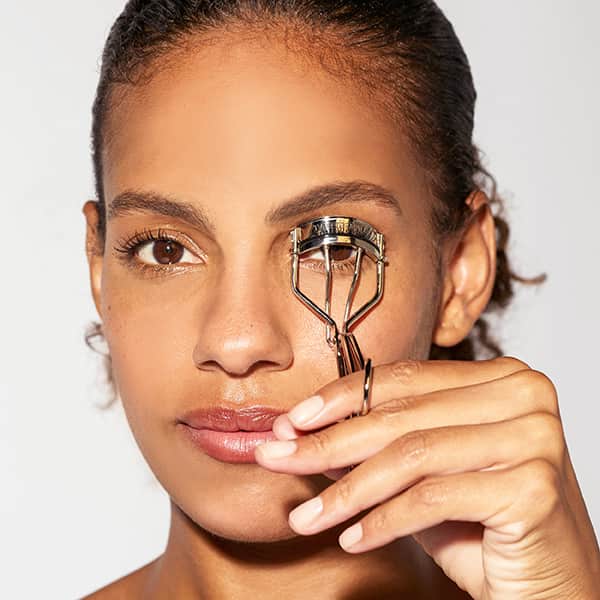 Why not team with our Folding iLashcomb with its finely spaced, gold plated metal teeth, which glide through lashes to remove excess mascara, leaving just the right amount on your lashes. The Folding iLashcomb helps achieve the look of defined, clump-free lashes and when paired with our Classic Lash Curler makes for the perfect natural lash duo.
iLashcomb Black
Avocado Duo Set

Get the best of both worlds of at home beauty maintenance this Easter with our Avocado Duo Set. Add some superfood goodness to your brow and nail grooming regime with a Mini Slant Tweezer and two dual-sided Nail Files infused with avocado oil. Perfect for those that are not a fan of chocolate!

The Mini Slant Tweezer has our award-winning 25-degree slanted tip, which is perfectly aligned and hand-filed to close evenly and firmly to remove hair effectively from the root, first time, every time. The included Nail Files are infused with avocado oil which is known for its properties to strengthen nails and includes two 100 and 180 medium grit files.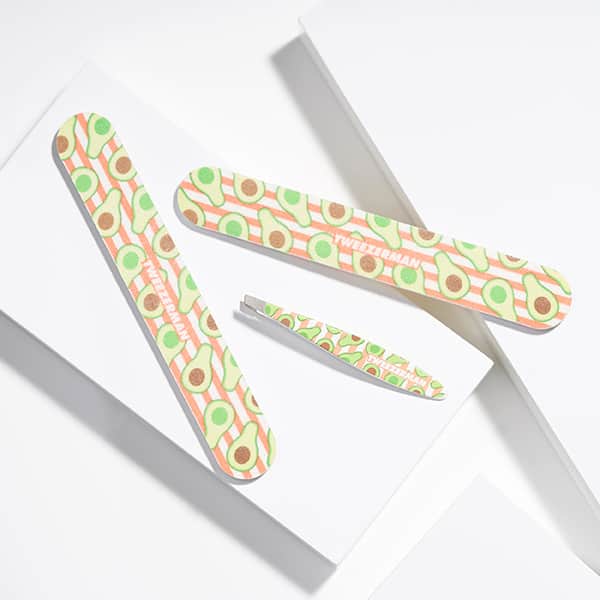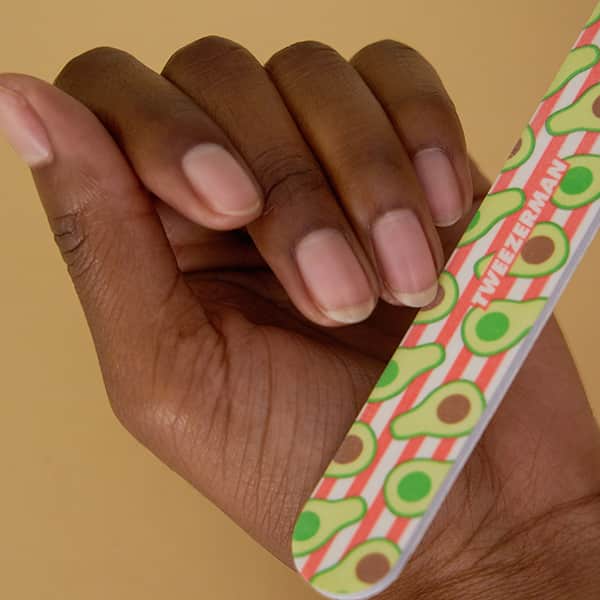 Tweezermate 10x Lighted Mirror

You might have seen our Tweezermate 10x Lighted Mirror on This Morning featured by Sarah Jossel in her 'At-Home Hair Removal Segment' which she teamed with one of our favourite go-to tools, the Slant Tweezer Pretty in Pink. The Tweezermate 10x Magnification Mirror has an LED light, making it easy to identify even the smallest hairs. Optically correct and clear from edge to edge with no distortion, this magnifying mirror is perfect for tweezing, contact lenses and makeup application.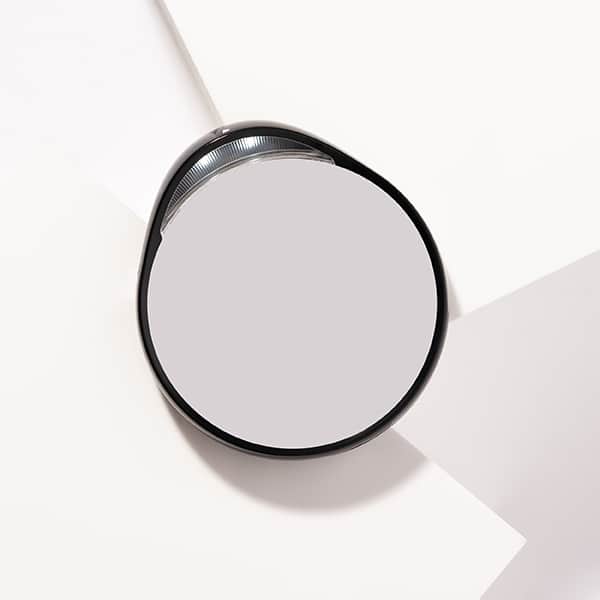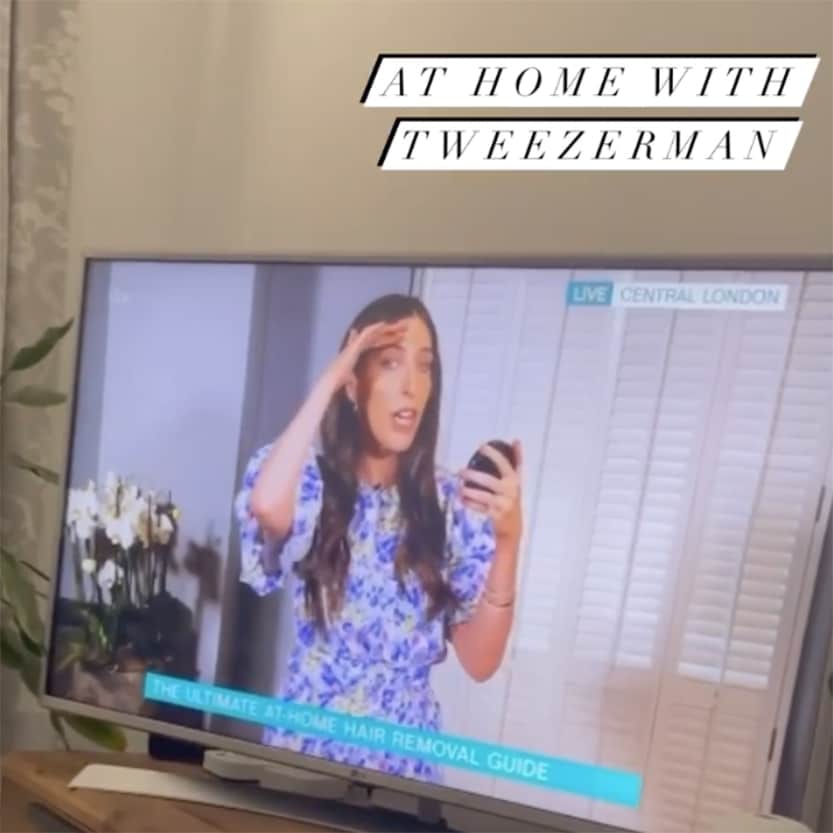 Not quite what you're looking for as a non-chocolate beauty gift for Easter? Why not browse our range of beauty gifts or expert tools under £20.