Ever since lockdown, more and more of us have taken to at home beauty treatments and whilst we are all loving returning to the salons for a little TLC - we can't put down our new favourite hobby - at home manicures! Whether you're scrolling through Instagram or looking on Pinterest for inspiration for nail art, we've all taken to caring that little bit extra for our nails. From buffing to filing to expert cuticle care too.
What are cuticles?

Cuticles are a delicate area of soft skin that help to protect nails from infection and support healthy nail growth. Professional manicurists will nip cuticles closer to the nail bed for a cleaner, neater manicure. That's why it's so important to use sharp and quality manicure tools such as cuticle nippers and cuticle scissors for a clean, tidy trim that doesn't snag, split or tear skin causing nail beds to bleed.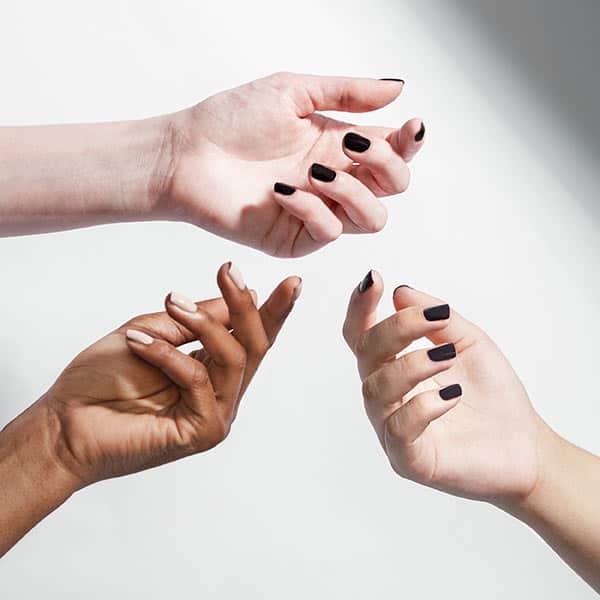 Why use a Cuticle Nipper?

When trimming cuticles, precision is always going to be key and sharp tools specifically designed for nailcare are a must. Some manicure tools can lose their sharpness and go blunt after only a few manicures, so buying professional quality cuticle and nails tools go toward long-lasting results. In the professional environment of a nail or beauty salon, nail technicians will opt for stainless steel manicure tools to ensure precision, strength and quality - that's why Cuticle Nippers are so important for creating a clean edge to still protect the nailbed.

Our Cuticle Nippers are ½ jaw and that means that they take away less of the cuticle when nipping and trimming, which gives you much more control over how much you remove and allow you to cut in tighter spots around the nail.
Rockhard Cuticle Nipper

The Tweezerman Rockhard Cuticle Nipper is made from durable stainless steel and its sharp, pointed tips won't tear or snag whilst cutting cuticles. Cuticle Nippers are perfect for creating professional manicures at home and are incredibly easy to use. The Rockhard Cuticle Nipper's handles feature a double-spring action, which means only the slightest pressure is need be applied for a smooth, accurate trim.

Much the same as our Award Winning Tweezers, our manicure tools are innovated to have perfectly aligned tips, which have been hand-filed to ensure the perfect edge for trimming. What's more, they're designed for both left and right-handed users.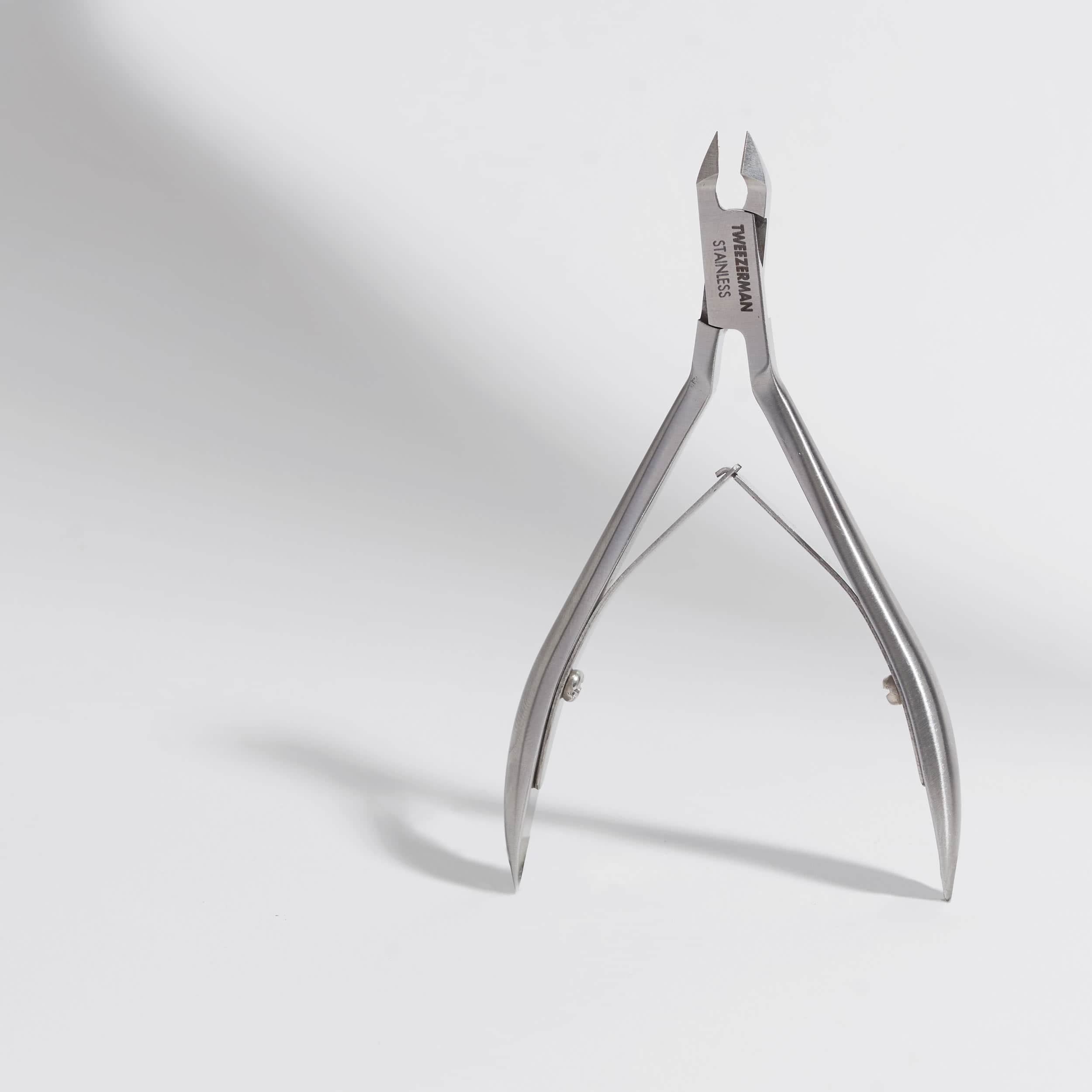 "Excellent cuticle nippers. Best I've ever used" - Grace A

We design our manicure tools for at home and professional use and have designed them to be easily cared for. The Rockhard Cuticle Nipper can be wiped clean with an alcohol wipe after use, as well as sanitised in an autoclave or barbicide in the salon.
Ultra Precision Cuticle Nipper

Looking for something even more robust? The Ultra Precision Cuticle Nipper is a favourite amongst nail technicians. Part of our Ultra Precision Series, the Cuticle Nipper has been coated in a titanium finish, an advanced technology to improve performance and is resistant to rust. This makes the Ultra Precision manicure tool extra durable for frequent daily use in salons. The precise, sharp and extra thin blades are hand-filed to perform with advanced accuracy when nipping cuticles close to the nail bed.

"Fabulous cuticle nippers! Bought to replace the previous version which lasted about 8 years. Super sharp and very happy with service." - Julie R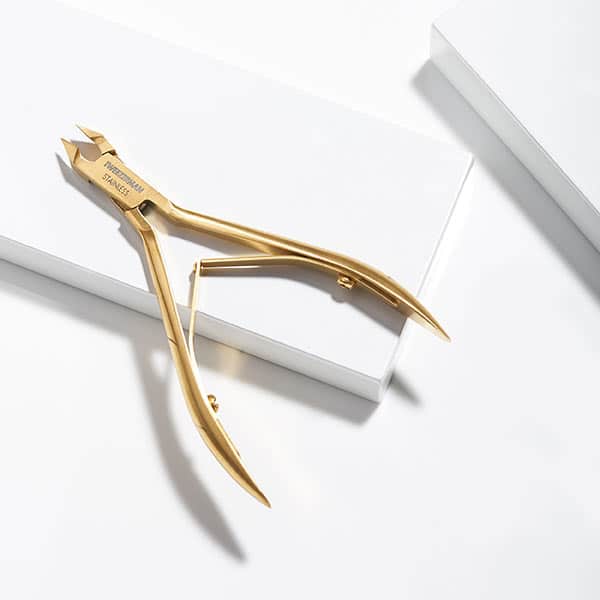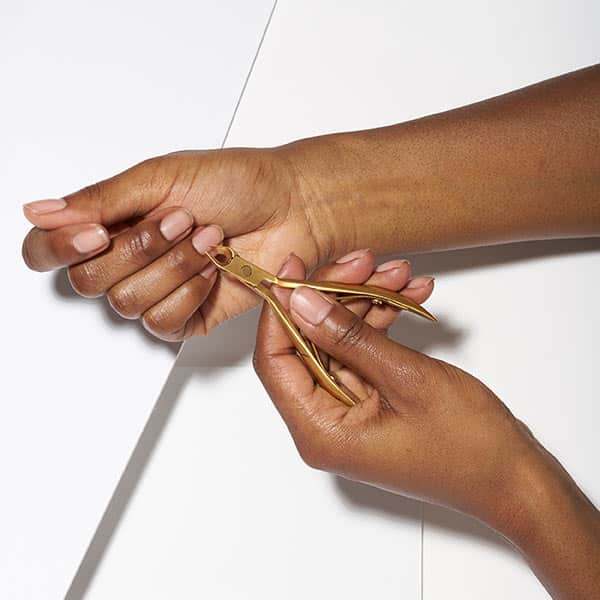 Grip & Snip Spiral Cuticle Nipper

At home manicures can feel a little uncomfortable for some and those who find gripping Cuticle Nippers difficult, often choose the Grip & Snip Spiral Cuticle Nipper tool. The innovative design of the Grip & Snip makes for easy at home DIY manicures. This high-quality professional Cuticle Nipper comes with a loop handle for easy control and comfort whilst trimming your nails.

Much the same as our Rockhard Cuticle Nipper, the stainless steel blades are durable, easy to clean and have our premium, ultra-sharp tips for precision trimming.

"Lives up to the name very good and reliable!" - Jasveer S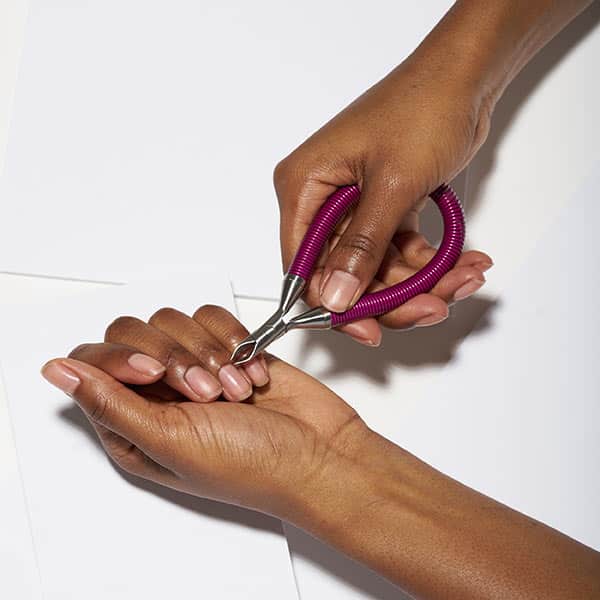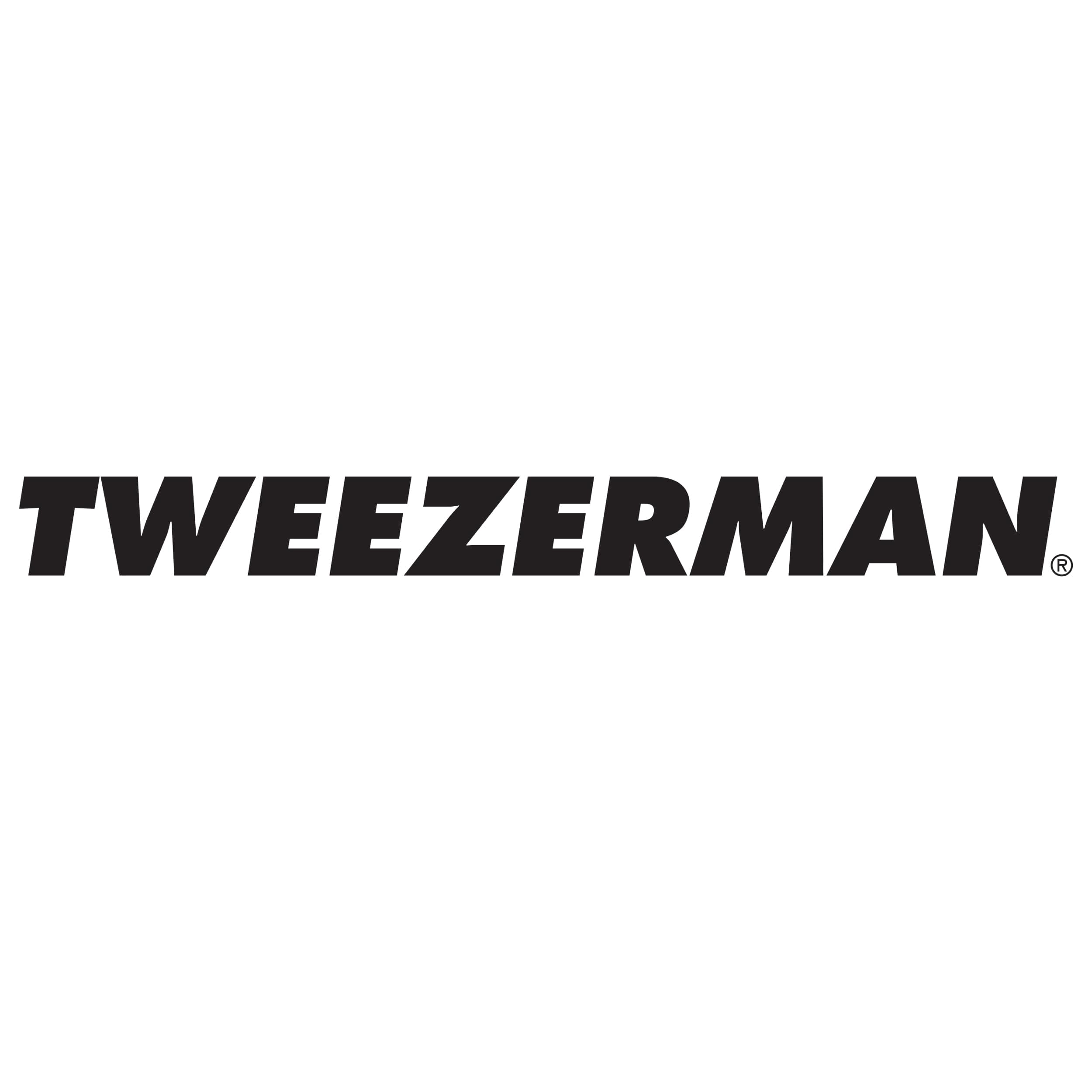 Want to level up your cuticle and nail care?

Dual Sided Pushy

An essential for at home DIY manicures, the Dual Sided Pushy has a super soft to the touch body to provide a secure grip, which ensures expert cuticle and nail grooming. The rounded stainless steel edges prevent scratching of the nail, where its scoop end is contoured to comfortably follow the shape of the nail. That means it's very effective at pushing back cuticles to prepare for a clean, precise trim from Cuticle Nippers.

"The BEST tool ever! I'm so so happy with my purchase, it's the best cuticle tool I have and I'll never use anything else. If I lose it, I'll buy another. Honestly, buy it you won't regret it. A***" - Gemma S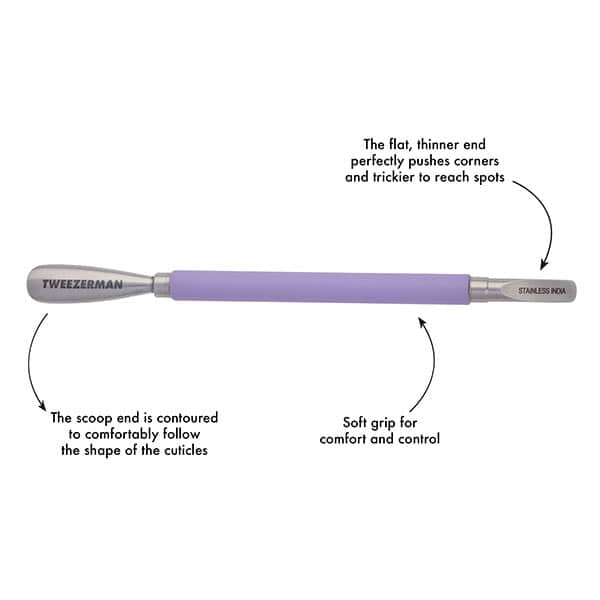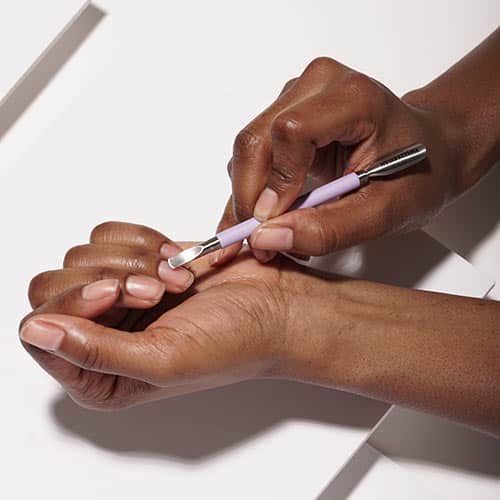 Pushy and Nail Cleaner

The Pushy and Nail Cleaner is our 2-in-1 mani-pedi essential. Made entirely from stainless steel, the textured body of this Cuticle Pusher provides a secure and comfortable grip. It's perfect for nail technicians who need super-thin edges for gentle and effective daily performance. The edges of the manicure tool are buffed smooth to prevent any scratching or damage to the nail too.

"Great for my cuticles! Useful and sharp don't dig too hard, which is easy to do as the sharpness does all the work for you." - Stacey-Jane E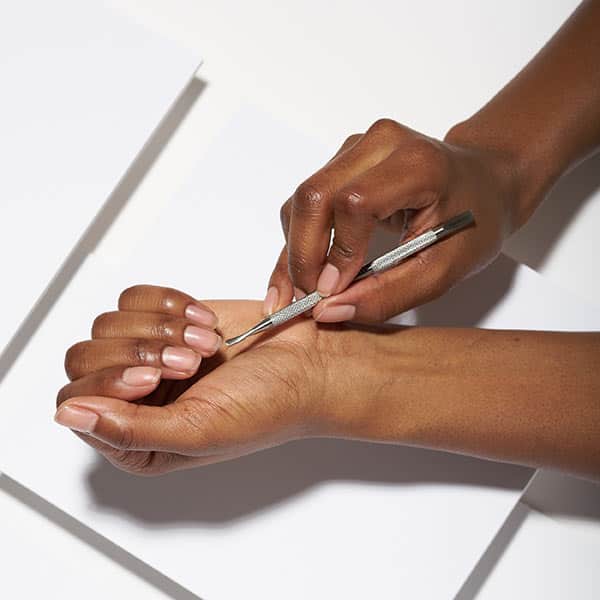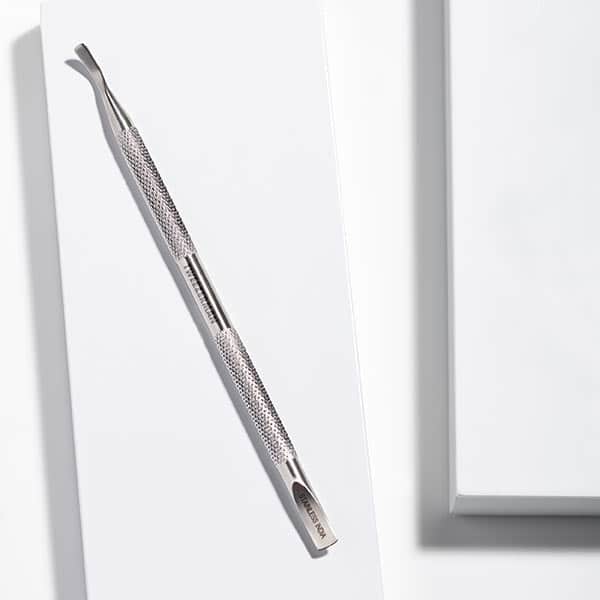 Not found the nailcare tools you're looking for? Check out our full range of manicure and pedicure tools and sign up to our mailing list for 10% off your first order.