Naomi has been a Makeup Artist and Hairstylist for 10 years, it's not just her work, it's her passion. She couldn't imagine working anywhere but this industry! Off-set she is the beauty and wellness writer for a global lifestyle magazine, so always has some tips up her sleeve or a new exciting product to share.
Natural beauty with fresh dewy skin is Naomi's favourite style to create, but with a love of vintage glamour and festival sparkle, other elements often sneak into her work. She is often overseas for work, with celebrity clients in music and TV, plus some high street brands that you might be familiar with!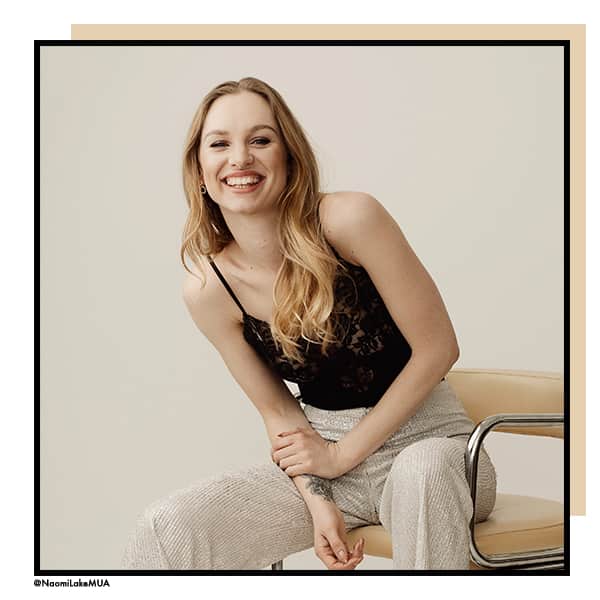 Naomi splits her time between London and Bristol, which has been home for 5 years. On a rare day off she will be practicing yoga, learning a new vegan dish to cook, or tending to her jungle of plants! Her Monstera, Carter, is 16 years old and her most prized personal achievement.
We were lucky enough to catch up with Naomi as she shared her favourite Tweezerman picks!
---
Classic Slant Tweezer
"I'm never without Tweezerman tweezers in my kit. Strong and sharp, they keep movements swift and precise when plucking, making sure your client or model (or you!) is always comfortable!

I think I can safely say we have all been missing our brow artists recently - I hope I've been sensitive to her ongoing work during lockdown! My Tweezerman Slant Tweezer has been a lifesaver for stray hairs and little touch-ups. I can use the wider slanted tip to gently hold hairs out the way whilst I decide if they really need to go - usually the job of my artist!"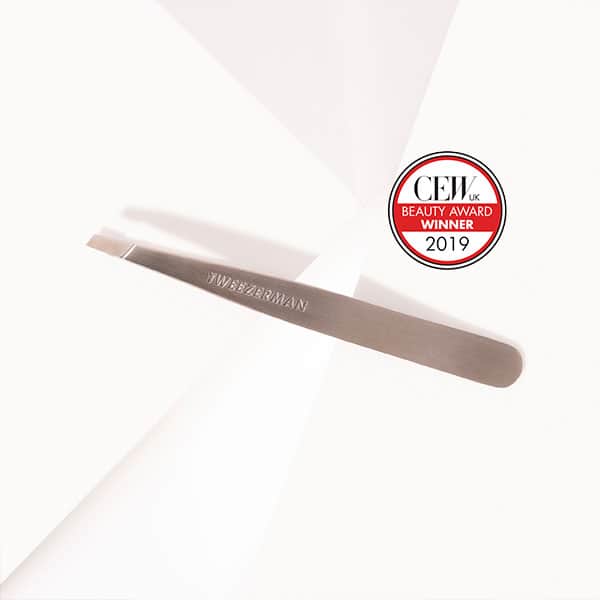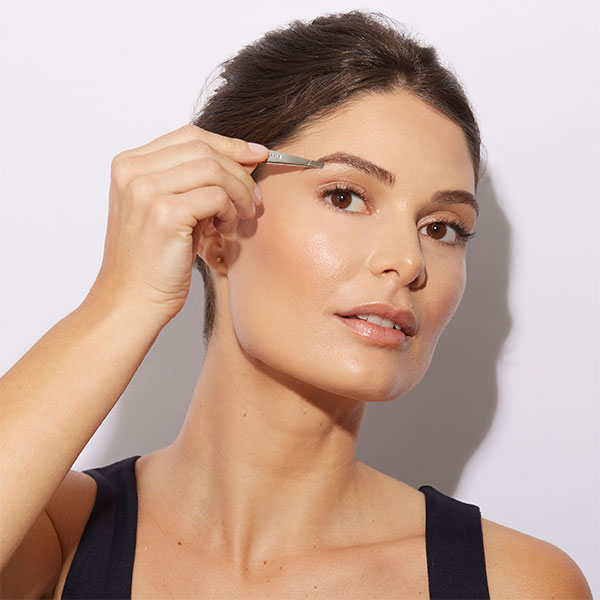 Our classic, award-winning Slant Tip Tweezer with a stainless steel finish! Famous for precision the Slant Tweezer grabs every hair every time. Use the perfectly aligned, hand filed tips to expertly shape your brows.
---
Midnight Sky Point Tweezer
"For no-retouch beauty you might need to pluck the tiniest of new hairs - the Tweezerman Point Tweezer is just the one for the job - super sharp and so precise you can even grab the shortest of hairs!"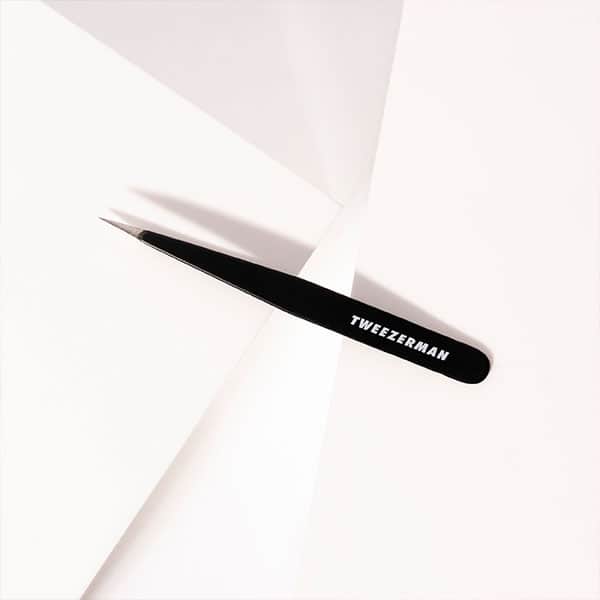 Featuring precision pointed tips that are hand-filed and perfectly aligned, close evenly and firmly to remove hair from the root. Perfect for fine, baby hairs.
---
Rose Gold Mini Slant Tweezer With Case
"Tweezers always go missing on set - they are my most repurchased tool. I make sure I keep a few different Tweezerman tweezers in my kit at any time - you never want to be caught out without on set! I love how they come in so many colours - I can match them to my colorful kit and I can easily spot them if they take a wander with a model or assistant! Anything pink or rose gold is my fave!"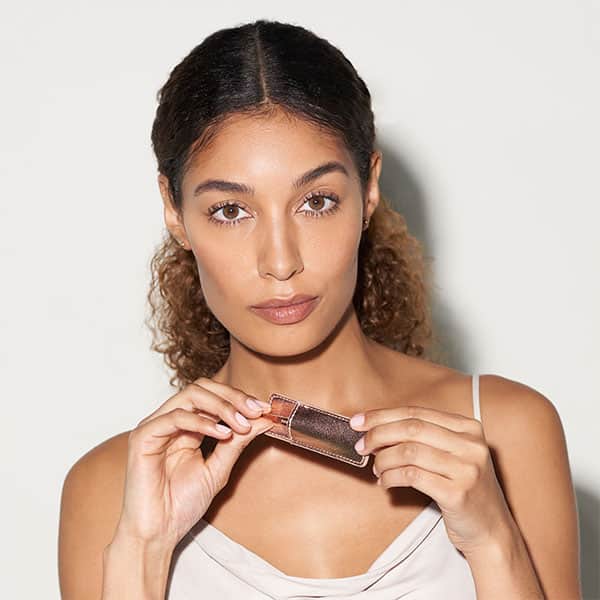 New this year to the Tweezerman range, embrace the elegance of Rose Gold. Now available in a travel-friendly Mini Slant Tweezer with a stylish matching case. Like all of our other tweezers, the Rose Gold Mini Slant Tweezer features perfectly aligned, hand-filed tips that grab every hair, every time.
---
Naomi also shared her pro tips, including her top tweezing and curling tips!
Pro Tips - Naomi's Curling Tips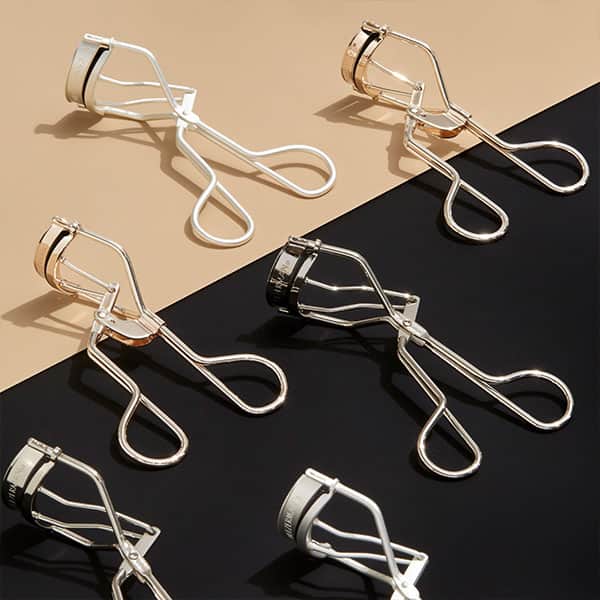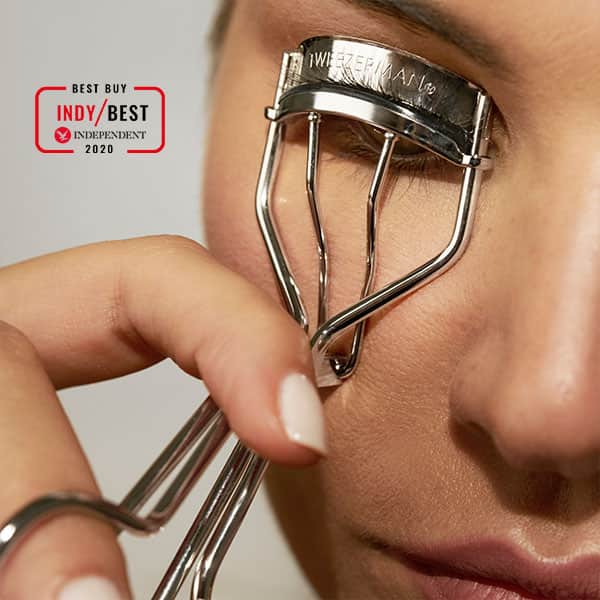 Get nice and close to the root of your lashes and gently squeeze, lifting lashes from the lash line to open up the eye
If you're wanting more lift, gently curl the length of the lash itself by sliding the curlers down the hair shaft, root to tip, squeezing as you go
Don't pull, don't push - just pump! You're close to your eyes and your lashes are delicate too. A gentle but a firm couple of pumps on the curler will do, being careful not to push into your eyes or pull your lashes
Make sure your lashes are clean, so curl before mascara. Your lashes might stick to the curler if the mascara is still wet, if it's dry it can make lashes brittle, but more than that your curlers will transfer the product around your freshly done eye look!
Don't be scared, if you're new to lash curling, tip your chin up and look down into a mirror to safely position your eye. If you have hooded eyes you can gently smooth the eyelid to stop any pinching by lifting your brow with your other hand
The spare pads are there for a reason, keep them safe and change them when the originals start to wear. Worn pads risk breaking or crimping lashes - I love that Tweezerman Lash Curlers come with spares. After that, it's time to replace them entirely, the mechanism itself wears over time so treat yourself to a new pair!
---
Pro's Picks - Naomi's Tweezing Tips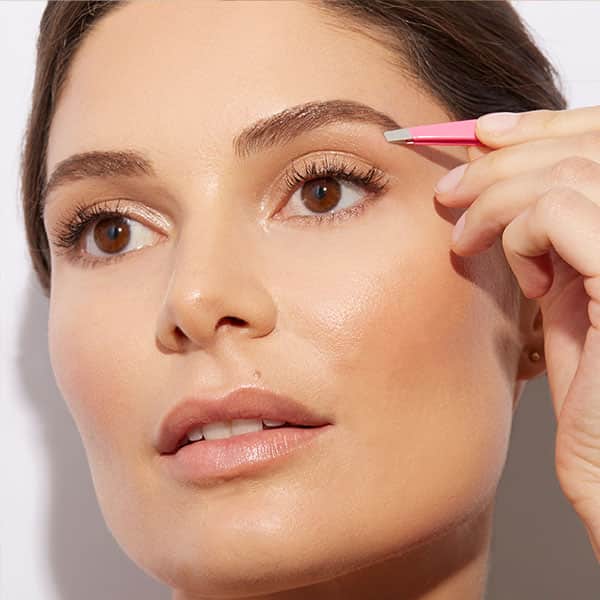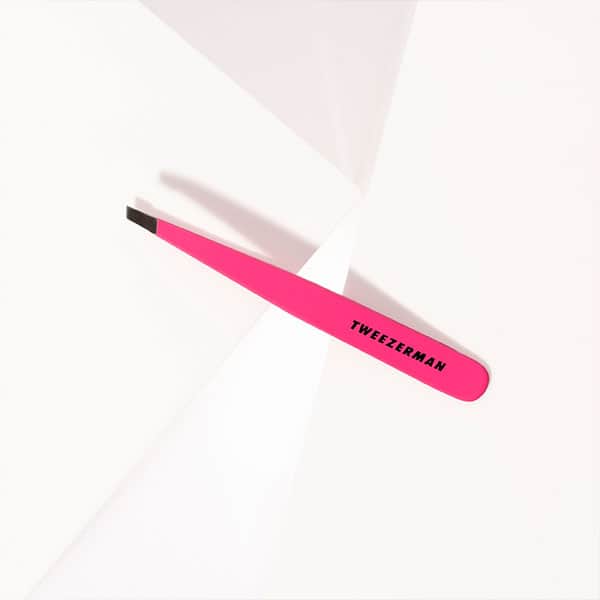 Tuck the Tweezerman Slant tweezer under any stray hair you want gone. Get close to the root and pluck in the direction of the hair growth, keeping the tweezer tucked close to the face. If you can, gently hold the skin around the area taught to further reduce any pulling
If in doubt, gently lift the brow hair away with your tweezer before plucking - this way you can get an idea of the shape you will create by removing that hair
Go slowly - take your time and pluck hair by hair to assess the shape as you go
Work with your natural brow shape and if you can stomach it, let those babies grow for a few months so you can really see your natural shape. It might be a pleasant surprise!