Clipping your little one's tiny finger and toenails can be a little daunting at first. They've been growing since before they were born, and so, it's important to give them a little baby manicure in their first weeks before their nails harden.
Although their nails feel softer they can still be sharp enough to scratch your baby's skin, especially around the face, when they're wriggling and discovering everything around them.
Our Baby Nail Clipper and File with its all new nighttime lullaby pattern, has a miniature sized Nail Clipper designed to clip tiny finger and toenails, with a comfortable grip for parents to hold. The handy, smaller sized Nail File is included to smooth the nail after clipping, to keep those busy little hands from scratching soft skin and chubby cheeks.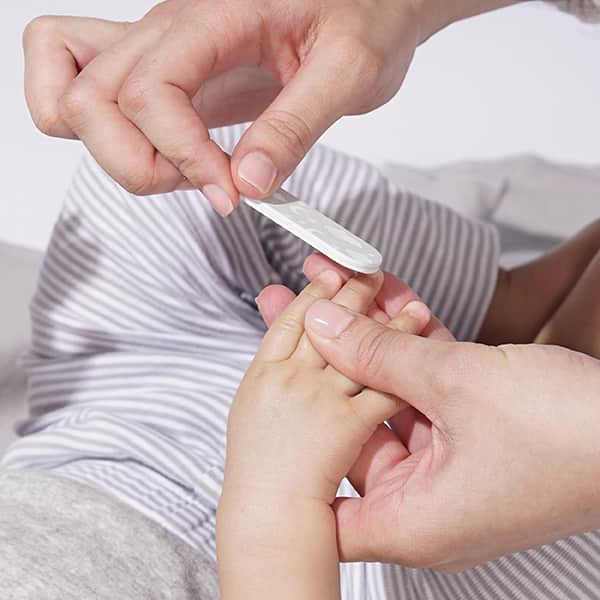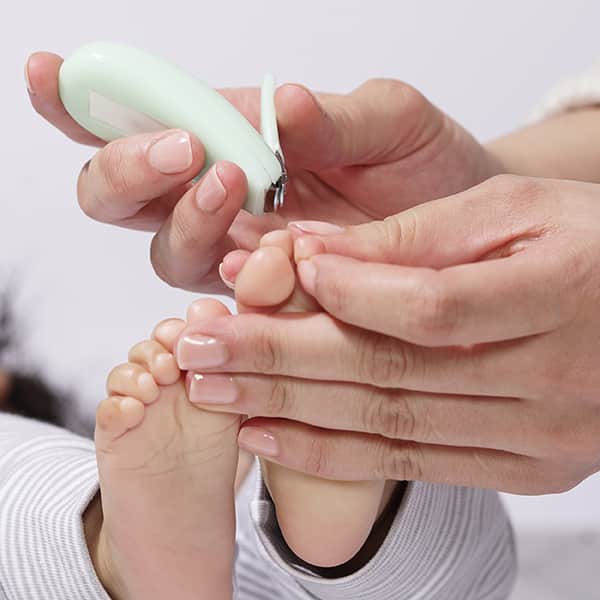 The Clipper blades are specifically designed to cut babies' delicate nails gently and precisely, without pulling or tearing the nail, for a comfortable and kind clip for your little ones. The large handle gives parents added control and comfort for precision trimming of tiny nails.
The soft, twilight pattern is the perfect baby manicure kit for those quiet moments after bathtime.
When you're clipping, hold your little one's finger and place the clipper at the nail like you would your own. Some nails may be longer than others and due to how pliable and soft they are, you can press down on them with your fingertip to flatten them: especially if you're concerned about catching your baby's skin. Take care not to trim too low.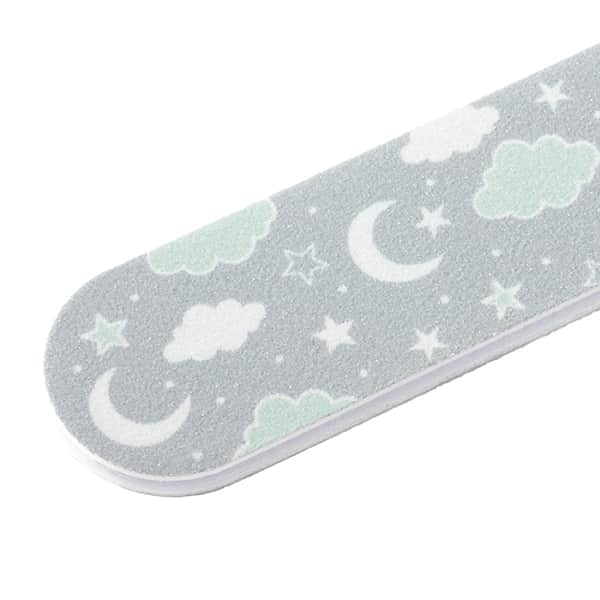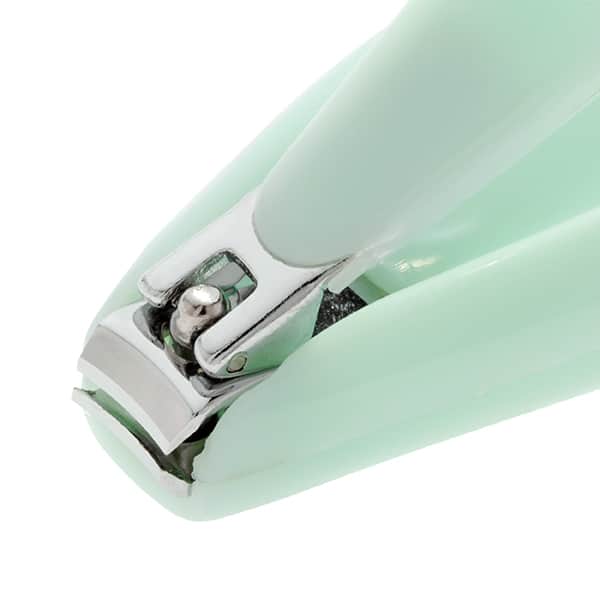 Fingernails grow more quickly than toenails, so you'll be able to vary the time between clipping to suit the speed in which they grow.
Some parents find it easier to trim their baby's nails whilst they sleep and the Baby Nail Clipper is less invasive (and may feel a little safer) to use than scissors, when there's a larger surface area to grip.
Use a nail file after clipping your baby's nails to smooth the edges, as they might still be a little sharp after trimming too.