When it comes to Winter it can really take a toll on our skin and with many of us staying home over the winter period, and going out into the cold from the heated warmth of our houses, it can cause our skin to dry out more than normal. Dryness, flaking, and redness are all routine issues when it comes to winter skincare, and for those of us with sensitive skin it can be disheartening and in some cases, uncomfortable.
Removing dead skin, oil, dirt, and sebum helps the new skin beneath breath and maintain a clear complexion. Here's the Tweezerman guide to our top skincare tools for winter and keeping your skin smooth, clear, and healthy.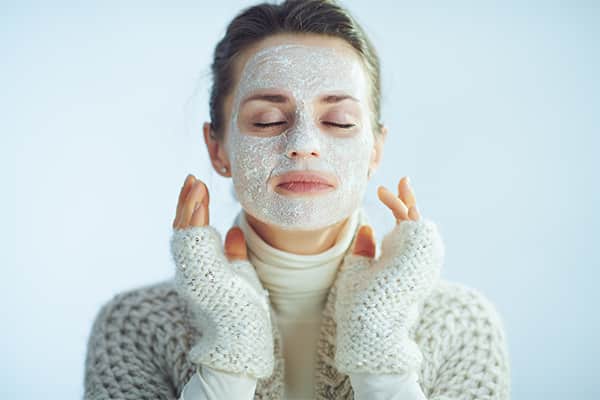 Precision Folding Razor
Remove peach fuzz from the face for better penetration of skincare oils and moisturisers
The Precision Folding Razor features a stainless-steel high-quality blade. Designed to trim hard to reach hair on delicate areas, including the upper lips, brows, and bikini line, the facial hair razor removes peach fuzz and leaves skin smooth, and hair-free.
There's absolutely no shame in shaving or not shaving your face (or anywhere for that matter) at all! People tend to shave their faces to remove hair for better application of makeup and for skincare products to penetrate the skin, which can be especially advantageous in the winter when our skin naturally dries due to the environment. For more about the Precision Folding Razor, read our article on the Precision Folding Razor for brow and facial hair removal.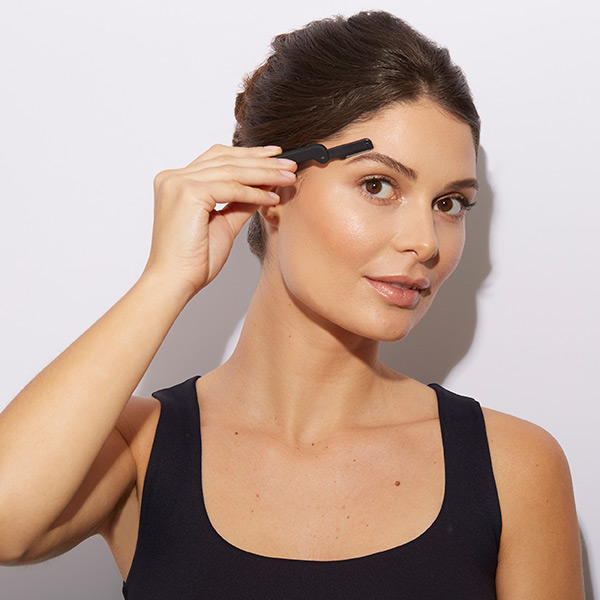 ---
Smooth Finish Facial Hair Remover
Effortlessly remove facial hair from sensitive skin
The Smooth Finish Facial Hair Remover effortlessly removes unwanted hair from the neck, chin, cheeks and upper lip. Much the same as the Precision Folding Razor, by removing hair from the face, it offers better penetration of skincare products such as facial oils and moisturisers to keep the skin hydrated during winter.
The innovative design is a must-have for at-home hair removal, without the need for wax or chemicals, which makes it an especially popular choice for those with sensitive skin. Whilst initially it can feel uncomfortable for some, acting as a tweezer on mass by pulling hair from the root, it's an efficient tool and once you get used to it, it's easy and becomes less painful. For more about the Smooth Finish Facial Hair Remover, read our article on How to use the Tweezerman Smooth Finish Hair Remover and its benefits.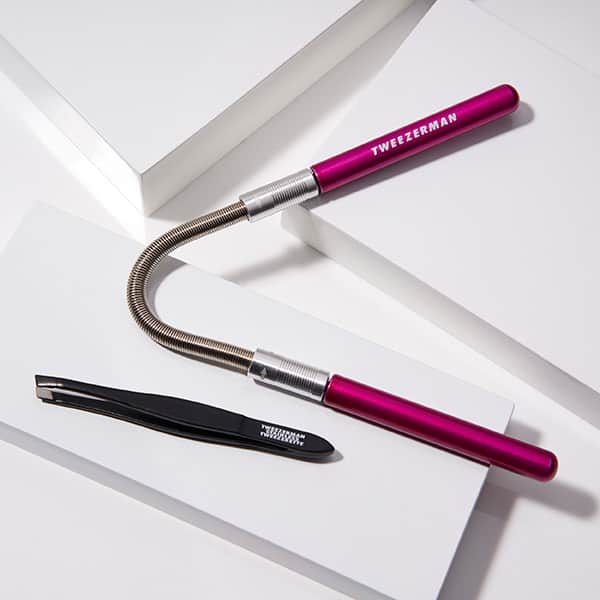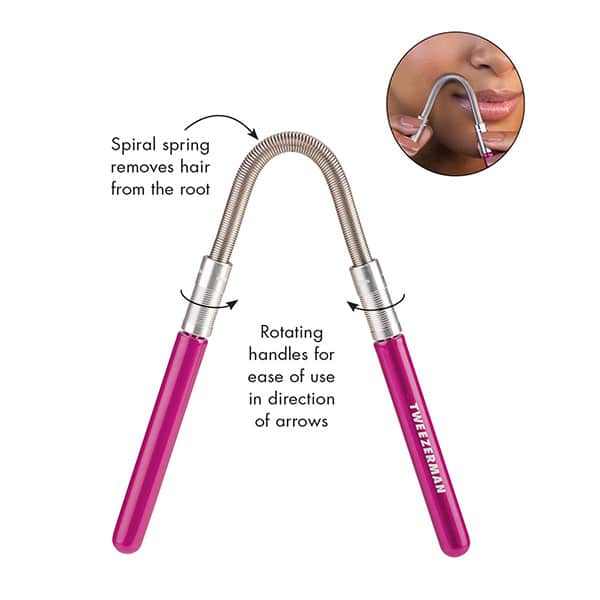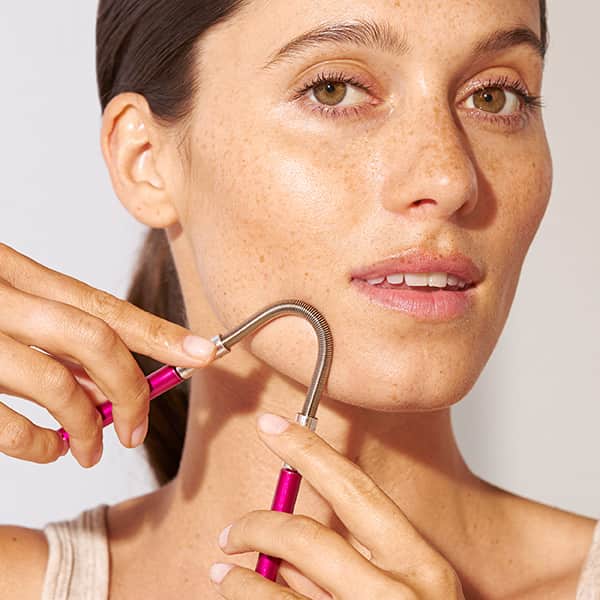 ---
No-Slip Skincare Tool
Safely remove blackheads and whiteheads with ease
As part of any Facial at home, the No-Slip Skincare Tool can be used to safely remove both blackheads and whiteheads from pores. The dual-sided skincare essential makes clear skin maintenance super easy and is made from our premium quality stainless steel. During winter, as our skin dries and dead skin sits on the surface, it's easier for dirt and excess sebum to become trapped and go into pores.
The long, flat loop is specially designed to gently and flawlessly remove mature whiteheads, whilst the smaller, angled end is designed to effectively press out blackheads without damaging or scarring the skin, as using your fingers and nails so often can. Use the No-Slip Skincare Tool to help with any breakouts during the winter months to keep your complexion clear.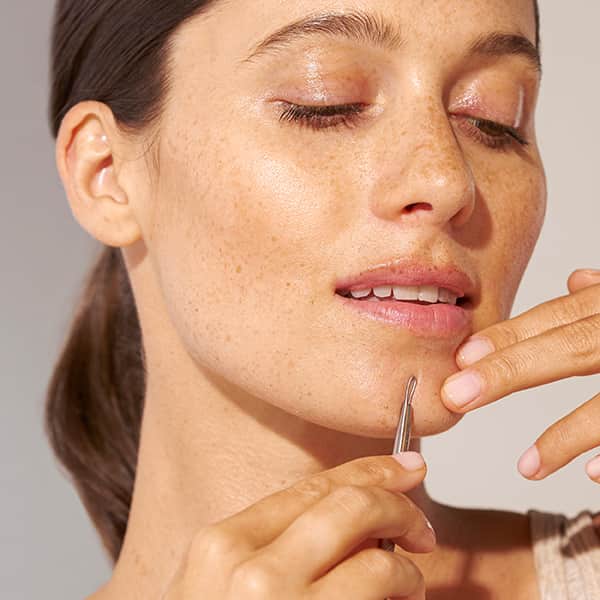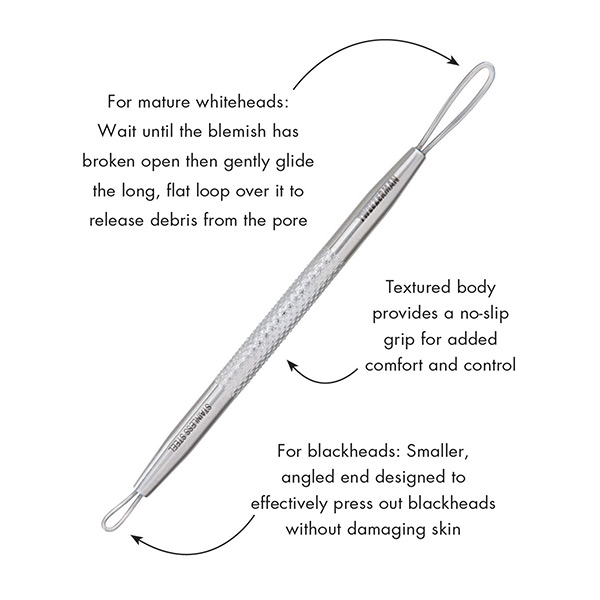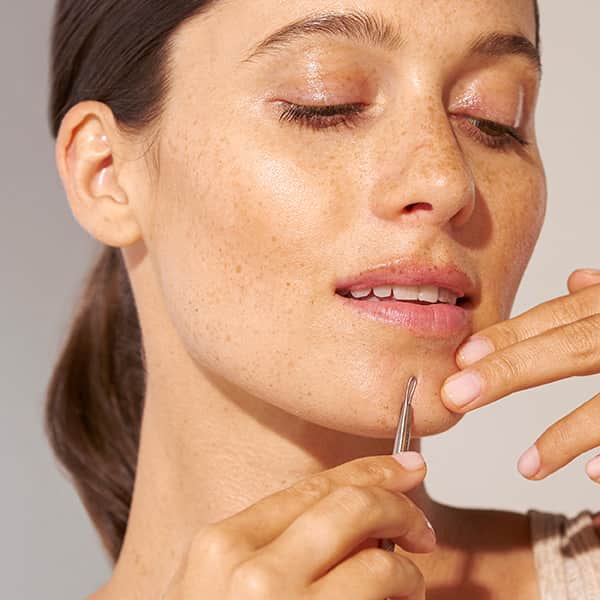 ---
Blackhead Extractor
Dermatologist tested, the blackhead removal tool has a unique shape that expertly eliminates visible blackheads
The Blackhead Extractor is one of the latest advancements in skincare tools that can be used as part of an at-home skincare routine. By removing blackheads from pores safely, without scarring or damaging the skin, the blackhead removal tool has been designed to provide the perfect amount of pressure but not to damage the skin.
Crafted of stainless steel, it has all the convenience and quality of the highly coveted Tweezerman Tweezers, with excellent calibration for tension. Easily press, squeeze, roll and lift blackheads from the skin with the upward curve of the Blackhead Extractors unique shape.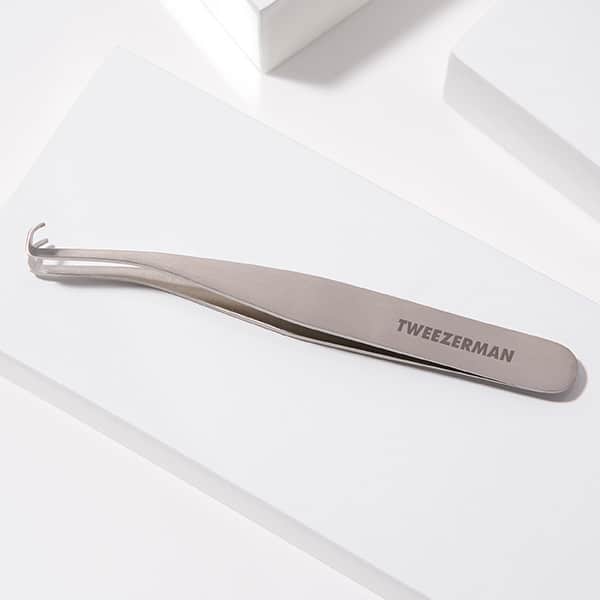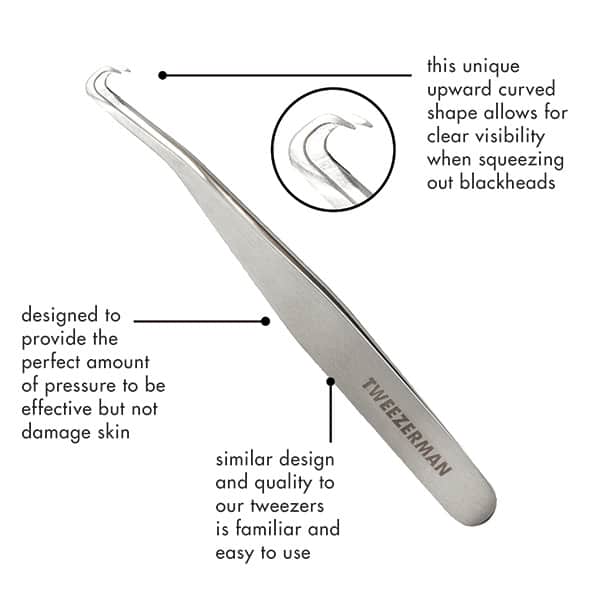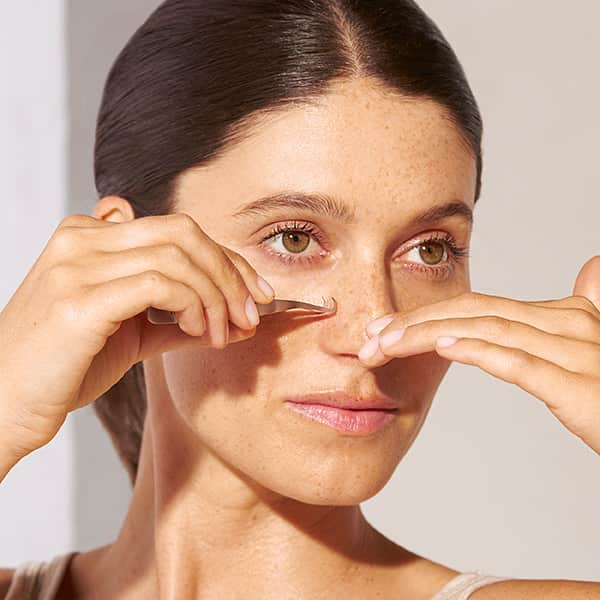 Not found the tool you're looking for? Browse our range of skincare tools.