Find the perfect Christmas grooming gift ideas for men with our range of men's grooming tools for hair and nail maintenance.
With less than 10 weeks to Christmas (no, really, we're being serious) we've taken a look at our best Tweezerman gifts for him for at home grooming maintenance. From luxury grooming tools like our men's Essential Grooming Kit to must-have tweezers for ingrown hair removal, these Christmas gift ideas for men are the grooming gadgets they've been waiting for.
G.E.A.R. Essential Grooming Kit
A must have set for the perfectly groomed man, the G.E.A.R. Essential Grooming Kit contains premium quality Facial Hair Scissors, Pointed Tweezerette, Fingernail Clipper and the Multi Use Nail Tool all packed together in a leather carry case for convenience. This set has been designed for on the go grooming and makes for an excellent travel set for men's grooming.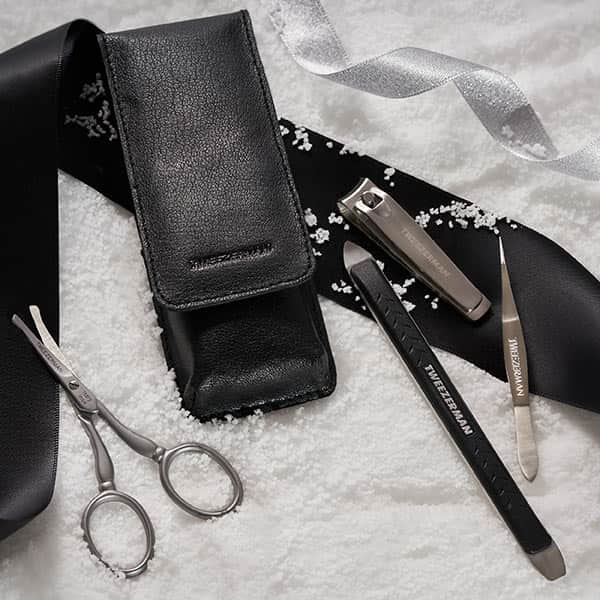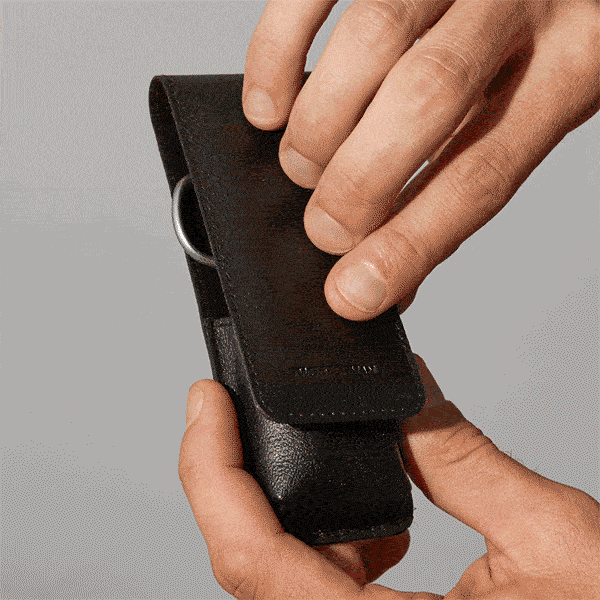 Grooming Tools included:
The Tweezerette has precision pointed tips to remove unwanted brow hairs, as well as ingrown hairs and splinters. Ingrown hairs can occur regularly for men who are shaving daily and stubble lays flat to the skin.

Our Facial Hair Scissors are for cutting hair on the face and in and around the nose and ears, with curved tips to ensure safety whilst maintaining and trimming hair.

The Fingernail Clipper precisely cuts nails with a rounded blade.

Our Nail Tool can be used as a Cuticle Pusher and an under the nail cleaner for quick, clean and well manicured nails.
---
G.E.A.R. Moustache Scissors & Comb
Great for moustache care but our Moustache Scissors can also be used to trim and maintain short facial hair, too. The sharp stainless steel blades have been designed for precision when cutting and shaping facial hair. Use the comb to brush through the hair before and after trimming, to ensure hair isn't laying flat to the skin.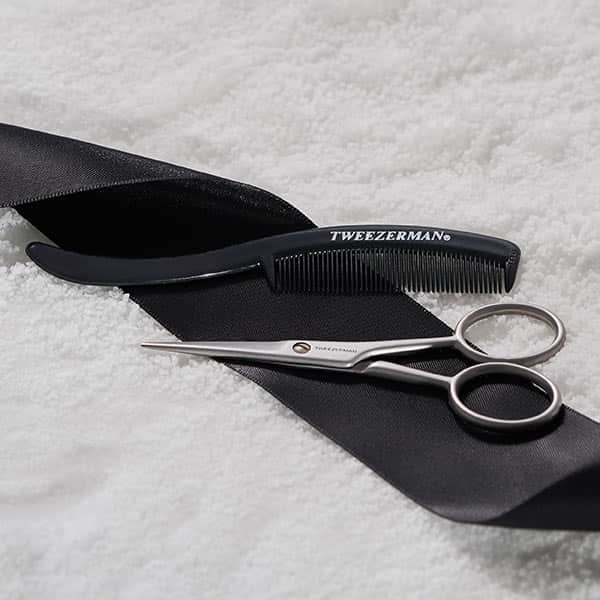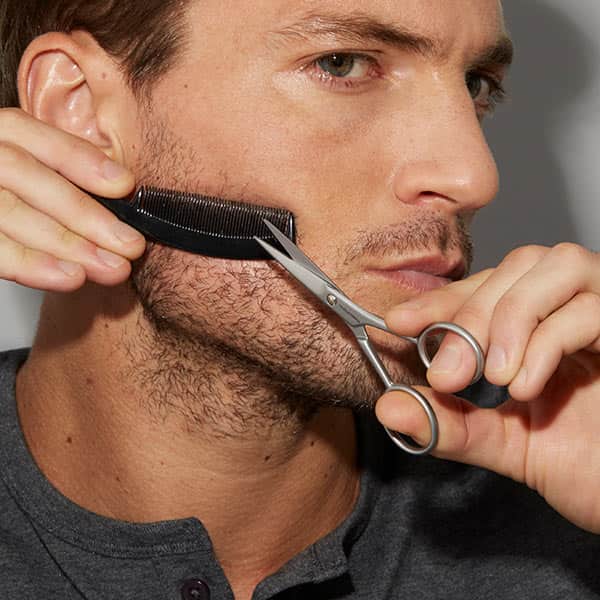 ---
G.E.A.R. Precision Fingernail & Toenail Clipper
The G.E.A.R. Precision Fingernail Clipper has curved stainless steel blades to help follow the natural curve of the nail, so that sharp, pointed edges aren't snagged or pressing against the skin. The textured handle maximises comfort and grip for precision. The in-built case catches clippings which can then be easily slid off to empty any clippings into the bin.
Whilst the G.E.A.R. Precision Toenail Clipper has straight stainless steel blades to prevent the nail from curving against the toes, as it can cause ingrown toenails and bacterial infections. The heavy duty toenail clippers also has a case for catching clippings and is designed for a controlled, precise grip.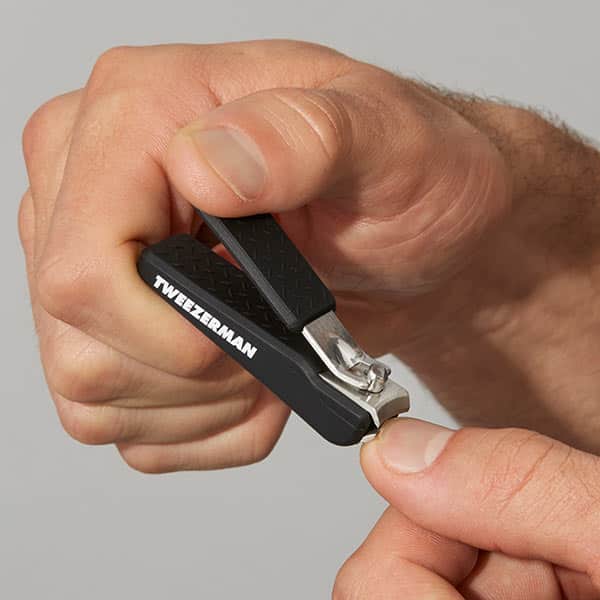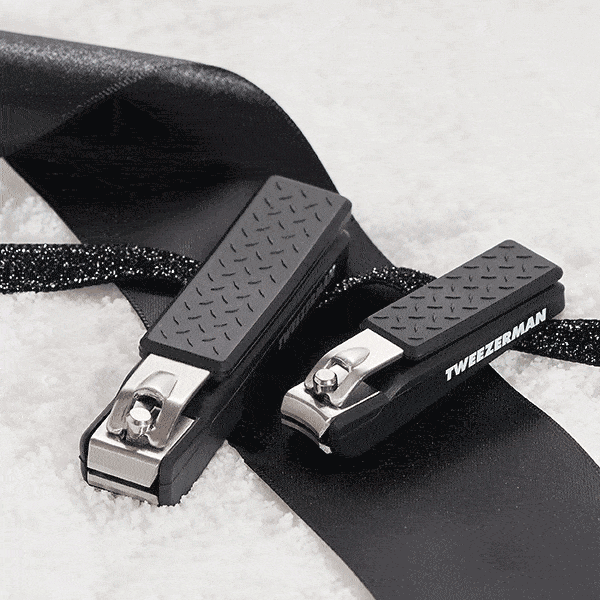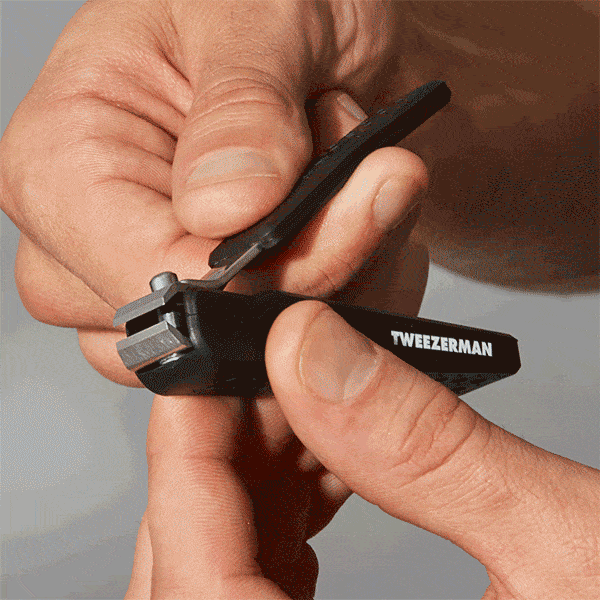 ---
G.E.A.R. Nose Hair Trimmer
Nose trimmers can look a little unnerving and are often battery or mains powered. However, the G.E.A.R. Nose Hair Trimmer is controlled manually with a pinching squeeze of its handles to rotate the blades to active cutting.
The G.E.A.R. Nose Hair Trimmer also removes ear hair and has indented finger grooves to give added comfort and control. The blades themselves are fully enclosed so they won't come into contact with the skin when pressed to the nostril or ear opening. Each trimmer comes with a brush included to clean and remove hair from the blades after and between uses.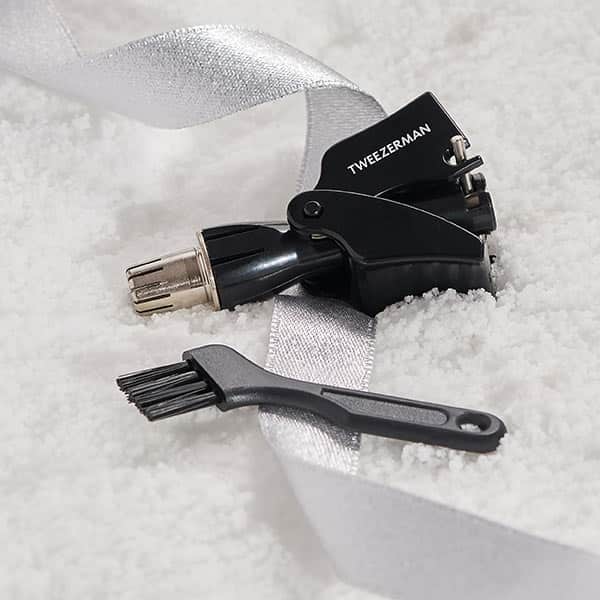 ---
G.E.A.R. Ingrown Hair/Splintertweeze
As seen on This Morning, the G.E.A.R. Ingrown Hair/Splintertweeze is perfect for removing ingrown hairs that occur when shaving regularly. An ingrown hair from stubble is often due to hair that is blunted by a blade and made sharp, so that when it presses against the skin it goes back beneath and creates a red bump. Never use a tweezer to open the skin or pick at the hair, only ever try to remove the ingrown hair when the hair it's visible above the surface.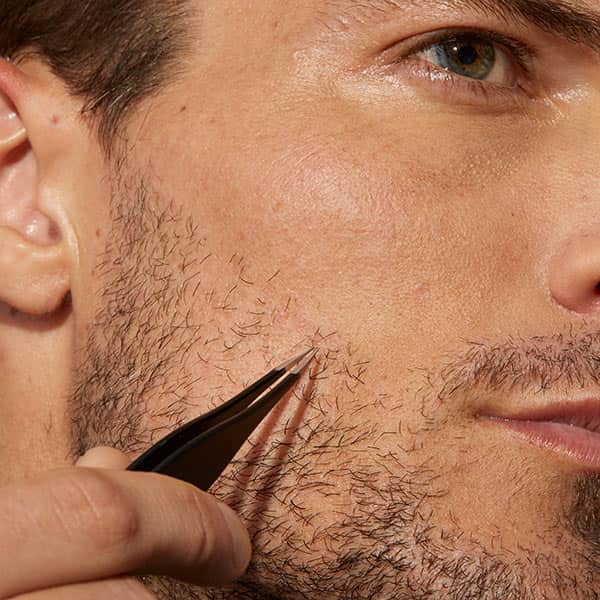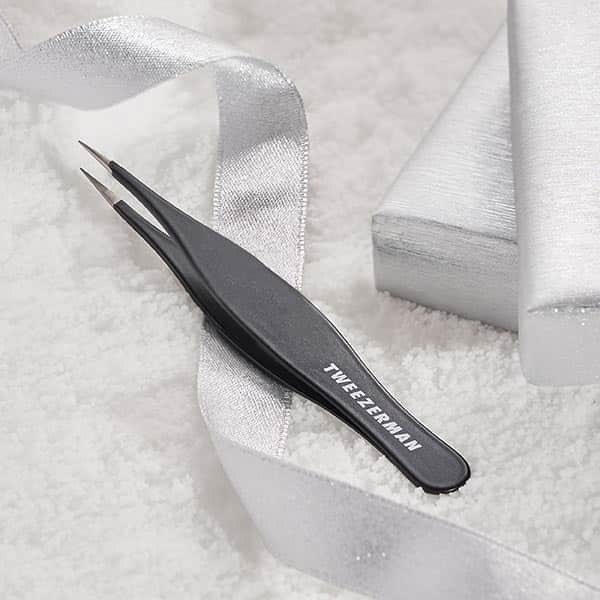 Not quite found the gift for him you were looking for? Browse our entire range of Men's Grooming Tools.