Receiving flowers from your Valentine or Galentine is great, but have you ever been gifted beauty tools that you not only want, you need. Valentine's Day is just around the corner and it's going to be a little bit different this year. We might have spent almost an entire year with our significant other, day in, day out, but it's a great opportunity to show your appreciation with a gift.
Whether that's for a significant other or you just feel like treating yourself, we've put together some of our favourite gifts for Valentine's Day goodies.
Petite Tweeze Set Rose Gold
All the rose gold you could possibly need in two beauty tools, the Petite Tweeze Set Rose Gold are petite versions of our award-winning tweezers. Famous for quality, the Petite Slant and Point Tweezers feature perfectly aligned, hand-filed tips. Great for brows and ingrown hair removal, these tweezers grab every hair, every time. Petite Tweeze Set includes a case to house and protect tweezers when not in use or traveling.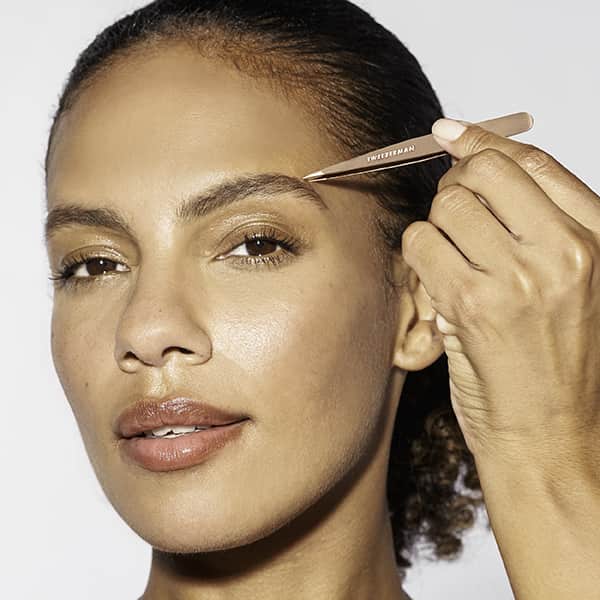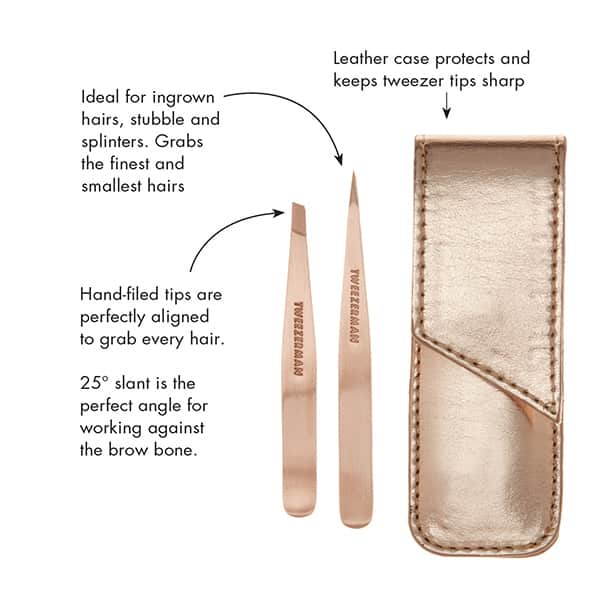 ---
Slant Tweezer Pretty in Pink
Our award-winning Slant Tweezers are famed for their precision and are a staple to any beauty routine. The Classic Slant ensures effective hair removal. Featuring perfectly aligned, hand-filed tips that grab the hair first time, every time, the pink enamel gives this tweezer a pop of colour during your makeup routine and makes it easier to find in your makeup bag! Did you know that Tweezerman was the first to bring out colourful tweezers?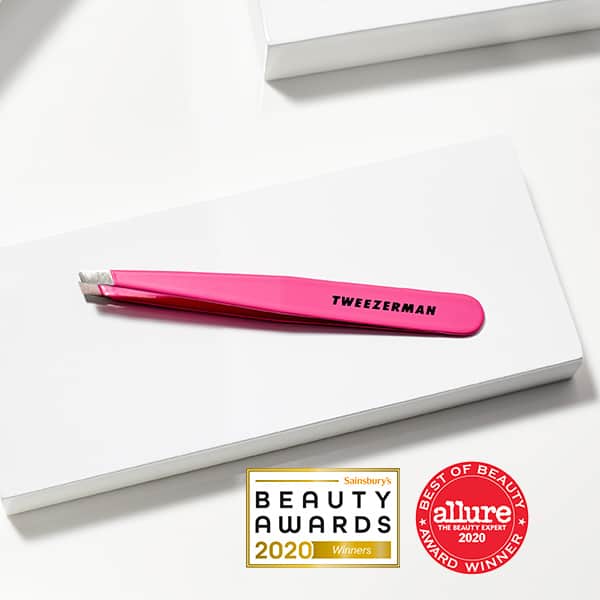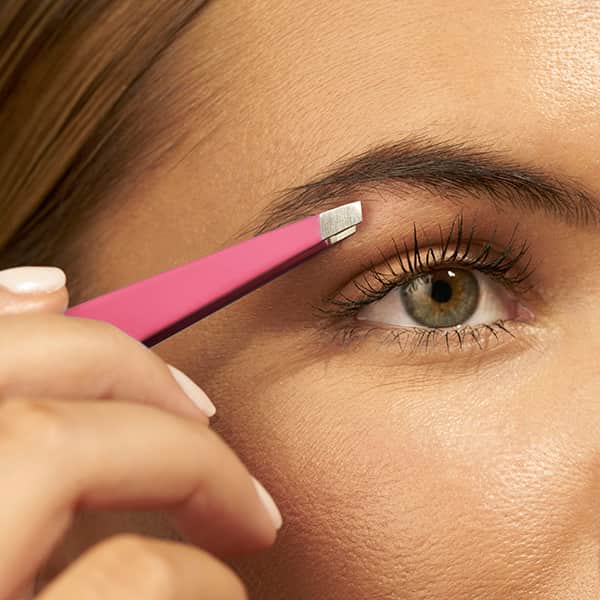 ---
Point Tweezer Signature Red
The professional quality and finely tapered Point Tweezer in our Signature Red finish is the perfect beauty tool for grabbing those finer brow hairs. The perfectly aligned, hand-filed tips work extra hard for removing ingrown and baby hairs too.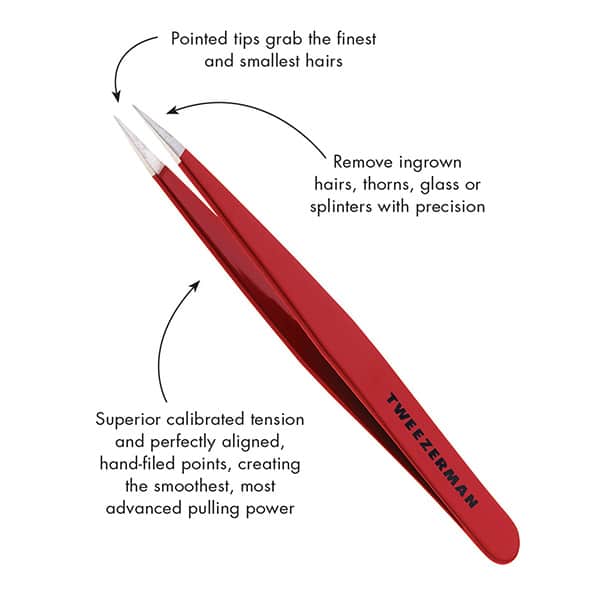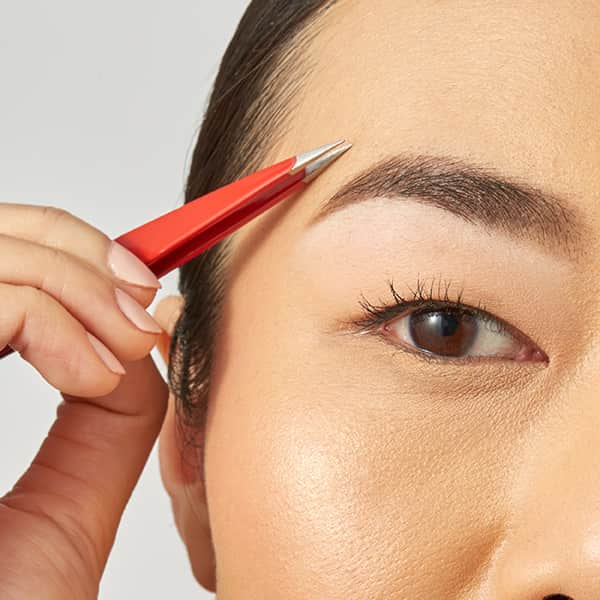 ---
Rose Gold Classic Curler
Our expertly crafted Classic Lash Curler in an elegant Rose Gold finish gives your natural lashes a dramatically beautiful curl. From beginner to expert, the Rose Gold Classic Curler is easy to use and is a must-have in your makeup bag and loved by beauty enthusiasts. Use before mascara and gently squeeze together the lash curler handles, to instantly give your eyes a more open appearance and naturally curled lashes.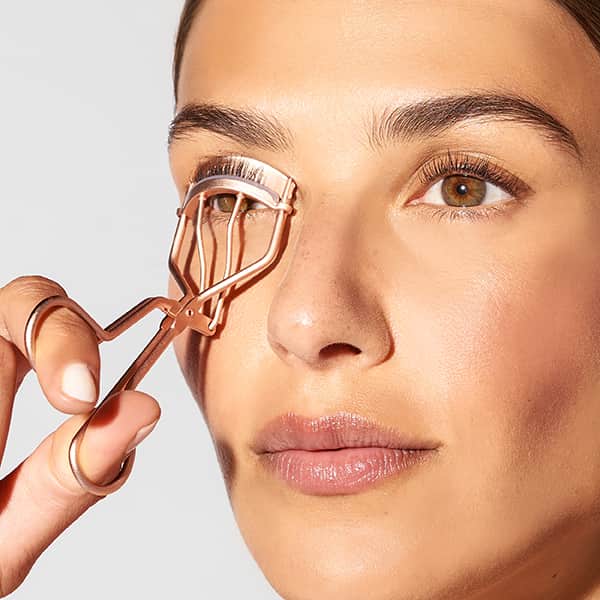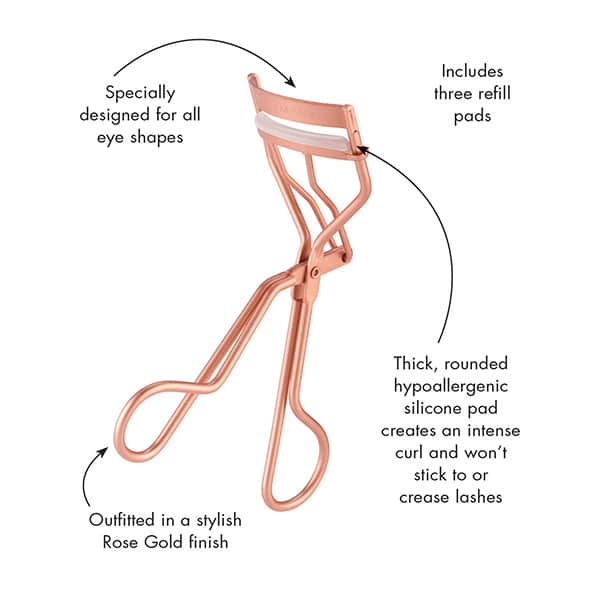 ---
Brow Shaping Scissors & Brush
Featuring our ultra-thin stainless steel blades, which have been custom-designed to trim brow hair accurately. The uniquely contoured body of the Brow Shaping Scissors allows for comfortable handling and expert trimming and shaping of brows. Perfect for at-home brow maintenance to shape the natural line of your brows, for that perfect arch or that fluffy boy brow.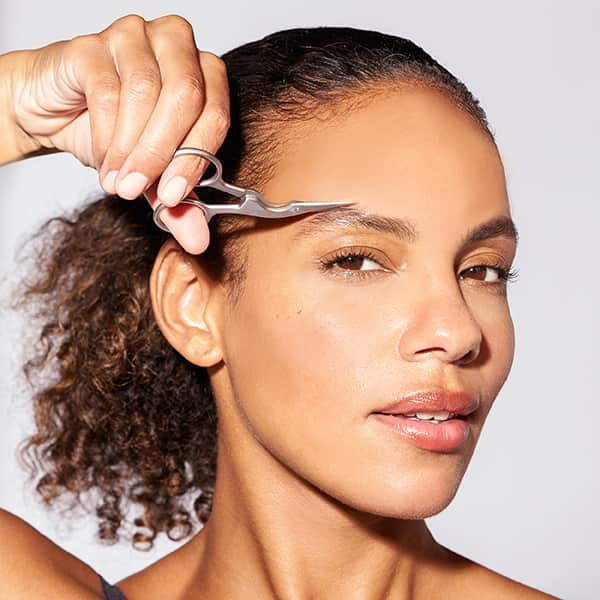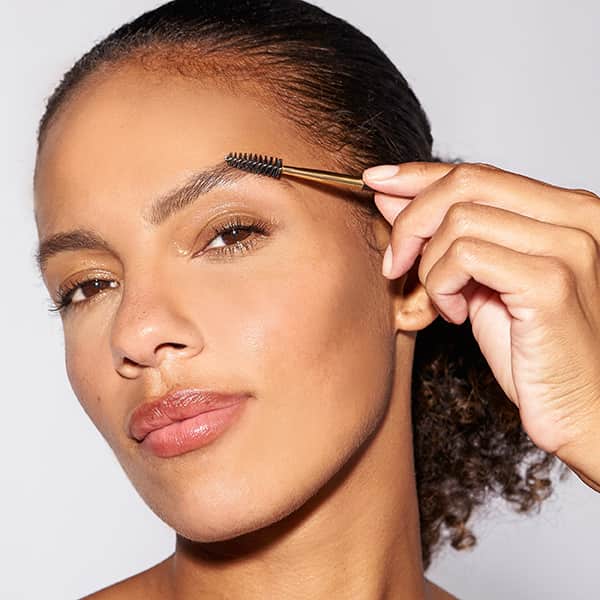 ---
Rose Gold Mini Slant Tweezer & Case
Embrace the elegance of Rose Gold! Our Mini Slant Tweezer is now available in a Rose Gold finish and stylish matching case. Famous for its precision, the Rose Gold Mini Slant Tweezer features perfectly aligned, hand-filed tips that grab every hair, every time, just like our Full Size Slant Tweezers! A firm favourite amongst beauty enthusiasts, our Mini Slant Tweezers are a go-to for the second set of tweezers for on-the-go maintenance. A handbag essential!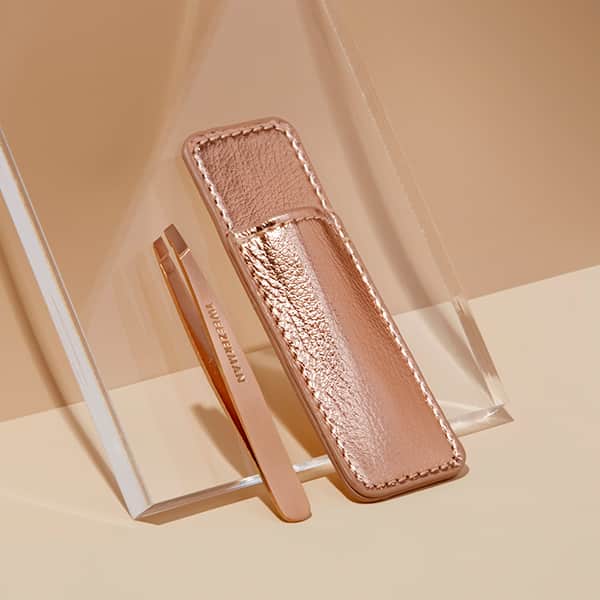 ---
Browmousse
Keep brows in place all day with a few sweeps of our Browmousse. Lightweight and with a flake-free formula, Browmousse is clear upon application so can be used on brow hairs of all shades to keep your shape in place all day.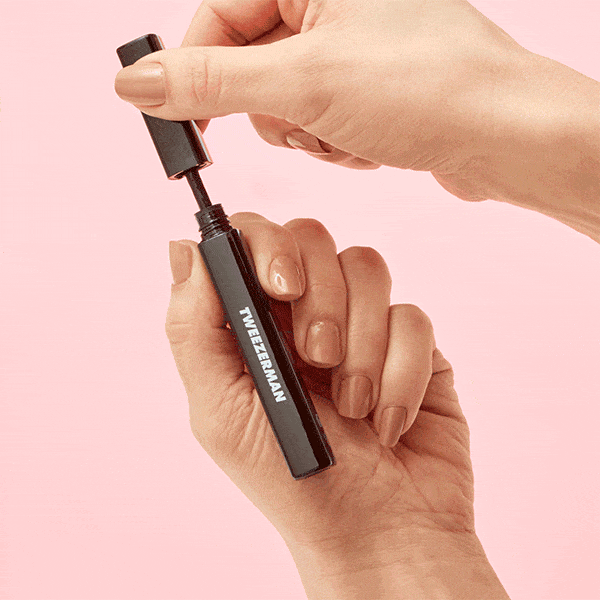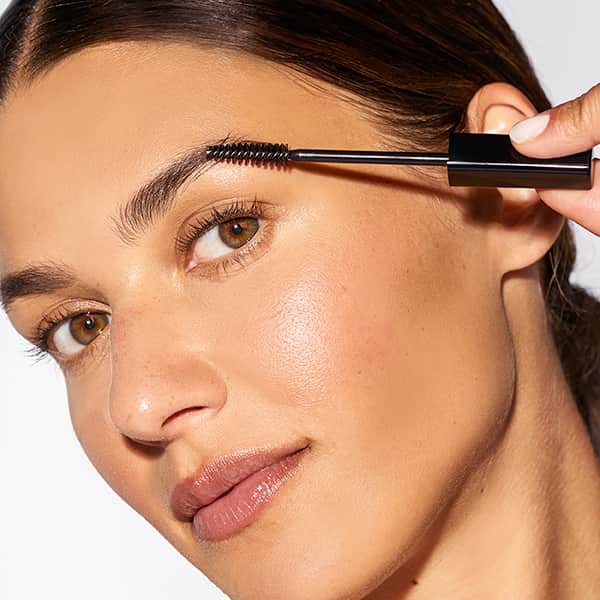 ---
No-Slip Skincare Tool
A firm favourite at Tweezerman, the No-Slip Skincare Tool safely and gently removes blackheads and whiteheads. The dual-sided is essential for clear skin maintenance to achieve that flawlessly natural makeup looks. Made from premium quality stainless steel, the tool is durable and easy to clean. An essential for the DIY at-home-facial fan!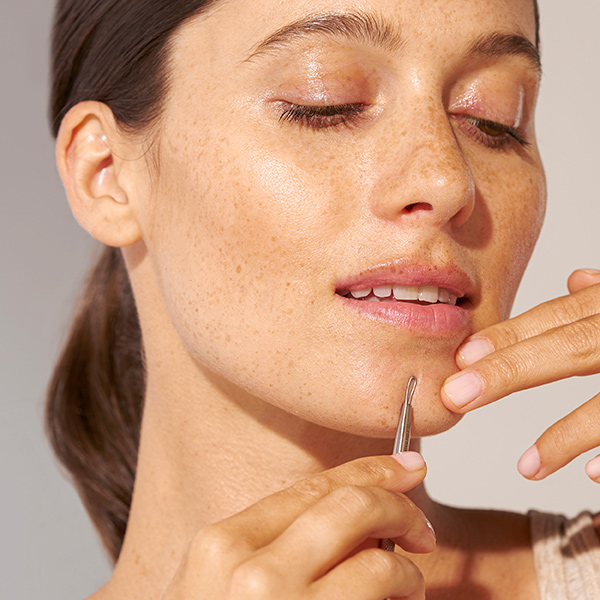 Not the Valentine's Day beauty gift you're looking for? Browse our full Valentine's Range.