---
BRING OUT YOUR BEST BROW
Everything you need to achieve your best brow look yet... these tools were made for each other!
---
---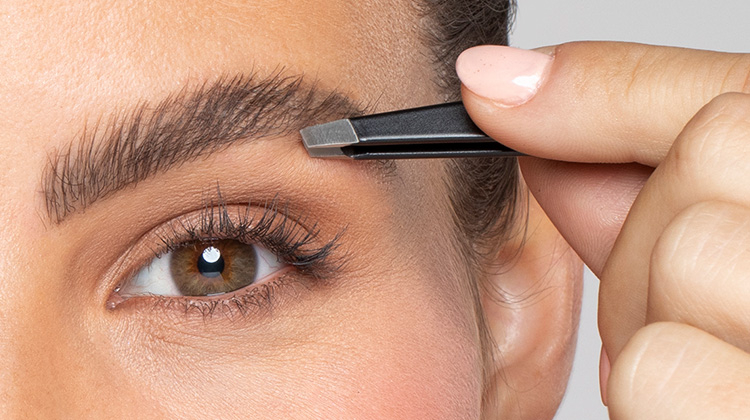 2. Remove hairs outside of your outline with our Slant Tweezer. Our hand-filed tips feature a 25° angle that is perfect for working against the brow bone.
---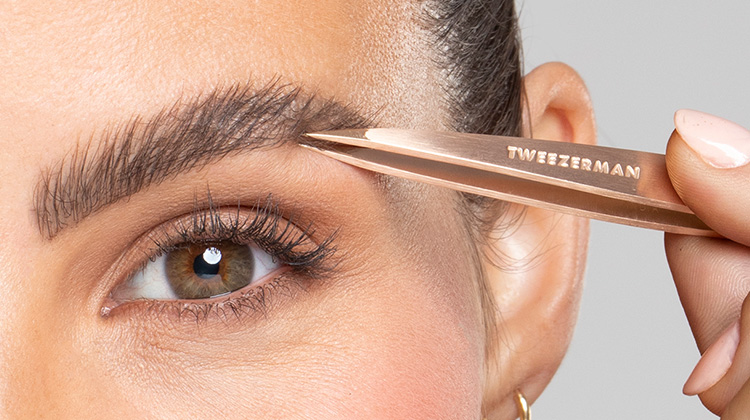 3. Follow up with the Point Tweezer to remove any baby fine hairs or hairs that are barely above the skin surface. Grab the hair as close to the root as possible and pull in the direction of hair growth.
---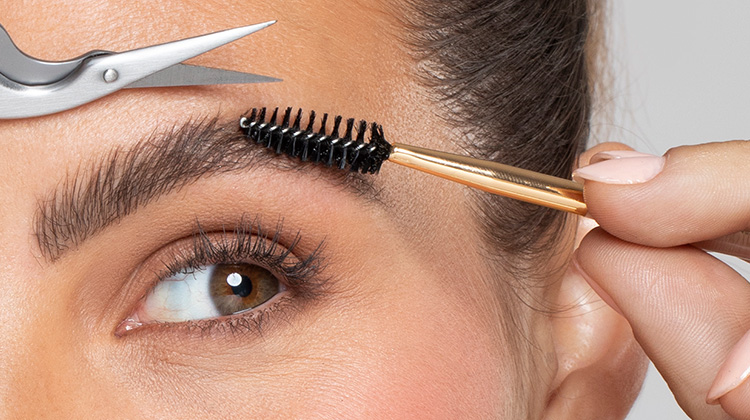 4. Trim long brow hairs with our Brow Scissors and Brush. Start by combing hairs up with the brush, trim any hairs that stand past your desired shape outline. The scissors precisely isolate and trim one hair at the time.
---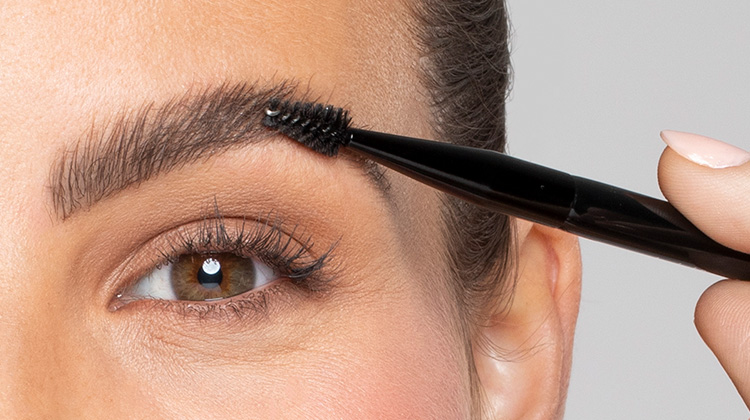 5. To complete your look, fill in your brows with our brow brushes and your favourite cosmetic products. The synthetic bristles precisely draw single hairs. Using the spoolie end, brush the brows into shape.
---
SELECTING THE RIGHT BEAUTY TOOLS FOR YOU:
You might be asking yourself, why should I choose Tweezerman brow tools? Our tools deliver expert results for every hair type, they are easy to use, easy to clean, and are made to last. Our Slant Tweezer is available in a variety of sizes and colours made to fit your lifestyle. Petite Slant and Point Tweezers are paired as kits with other precision brow tools. Mini and Micro Mini Tweezers are travel-friendly and make great stocking stuffers.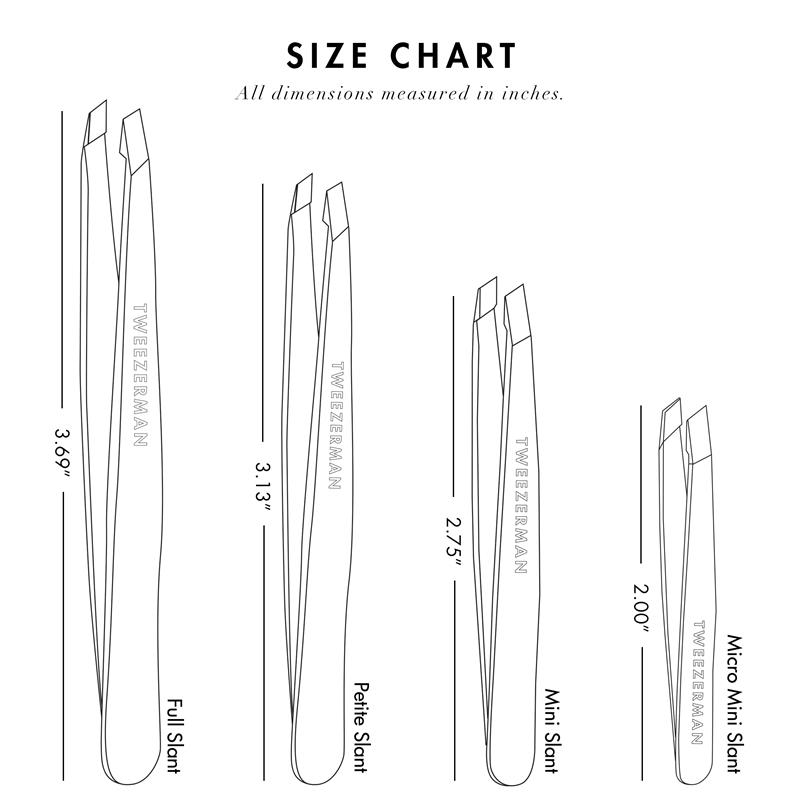 ---
4 MISTAKES YOU ARE MAKING WHEN SHAPING YOUR BROWS
---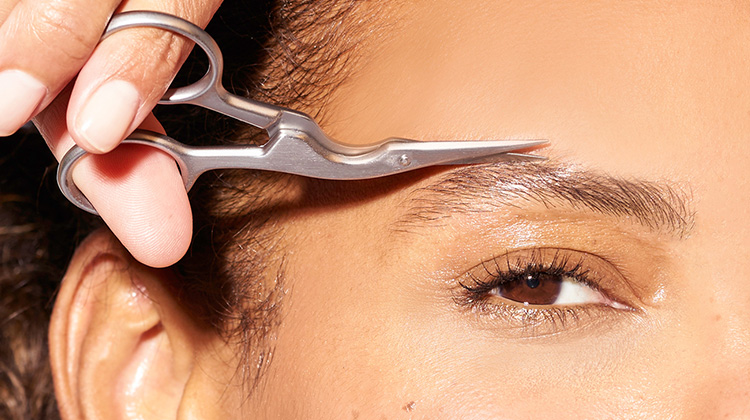 ---
1: YOU OVER TRIM
When using our Brow Scissors & Brush, never hold your brow hairs up with the brush to trim across. Instead, use the brush to comb through brow hairs and then let them fall into place to accurately determine which hairs are too long. Then, use the scissors tips to isolate and trim individual hairs for a natural, feathered brow.
---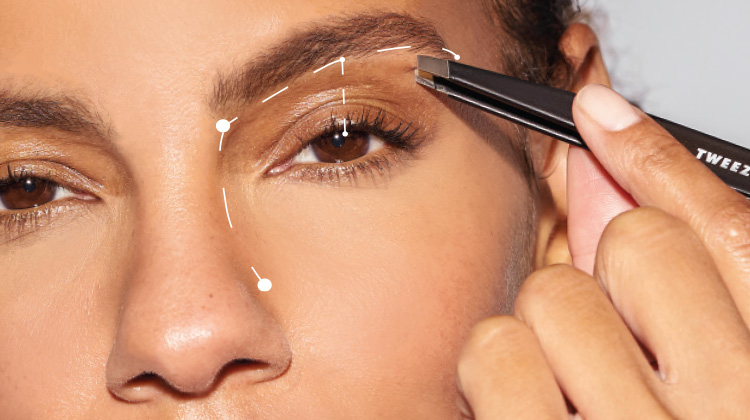 ---
2: YOU ARE NOT PROPERLY DEFINING YOUR BROW SHAPE
Always map out your brows with our brow brushes prior to tweezing. To align the front of your brow, lay the brow brush vertically across your inner eye to the side of your nostril. Using the brush again place the tip at the edge of your nostril and angle 25 degrees towards the end of the brow to identify the tail. To create the arch of your brow, look straight ahead, your arch should align with the outside edge of the pupil.
---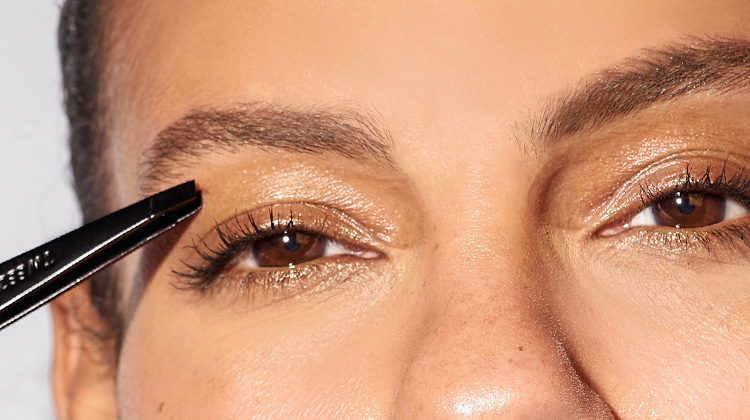 ---
3: YOU ARE TWEEZING IN THE WRONG DIRECTION
Do not pull hair forward and away from your face, remove sideways in the direction of hair growth. This ensures the hair will be removed from the root, it prevents hair breakage or damage to skin.
---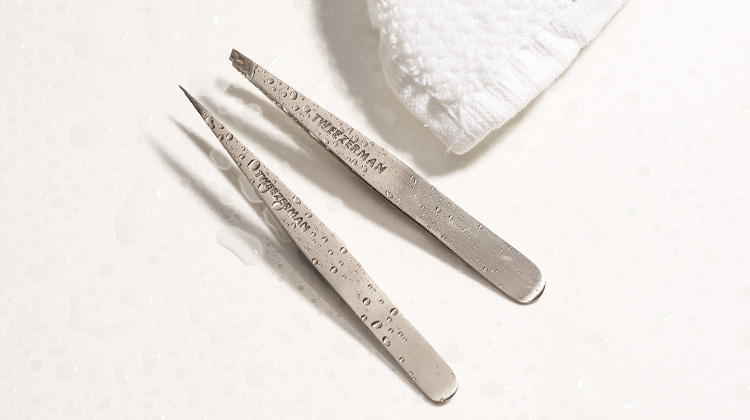 ---
4: YOU ARE NOT CLEANING YOUR BEAUTY TOOLS
Cleaning your tools keeps you healthy by preventing infection and extends the lifetime of your tools. Make sure to sanitise your tools after every use, simply wipe the tool down with an alcohol pad. If you are using stainless steel tools that are not coloured, you can even use barbicide.
---
---